Brazil: environmentalists stop dam on the Tapajós river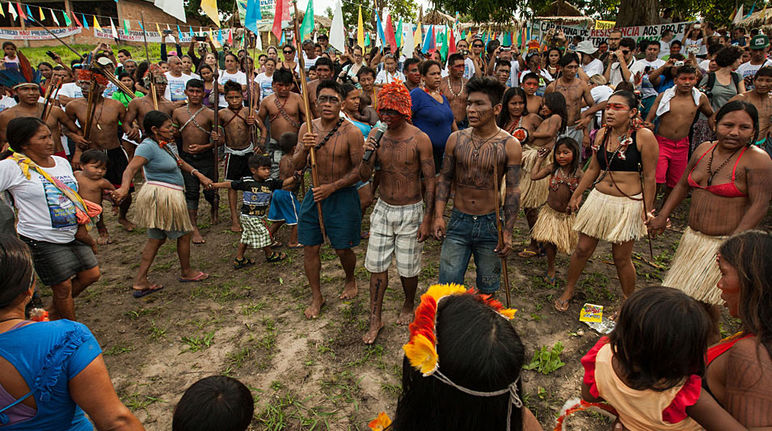 Aug 5, 2016
It's a huge win for the Mundurukú: the planned megadam in São Luiz is not going to be built. Brazil's environmental agency refused final approval for the project in Amazonia. There's still work to be done, however – the government is planning no less than 42 smaller dams on the Tapajós and its tributaries.
The Mundurukú have won the fight for their land and their forests. For years, the Brazilian government had ignored the rights of indigenous peoples and environmentalists' warnings that the dam would destroy a region known for its remarkable terrestrial and aquatic biodiversity.
The IBAMA has now rejected the environmental impact study submitted by Eletrobrás, the Brazilian federal energy agency. The construction of the dam will therefore not be going ahead, writes the daily paper Folha de São Paulo.
The dam project was met with worldwide protests: Rainforest Rescue collected nearly 200,000 signatures for its petition calling on technology companies Siemens and Voith to drop their involvement in hydropower projects in Amazonia.
While this is an important victory, Eletrobrás may revise its plans for the dam and try again. What's more, the Brazilian government is planning a further 42 dams on the Tapajós and its tributaries that would also destroy rainforest and violate the rights of the indigenous peoples living there. "We are going to keep fighting against the other dams on our river," indigenous leader Arnaldo Kaba Mundurukú told Greenpeace Brazil.