Our successes, thanks to your support!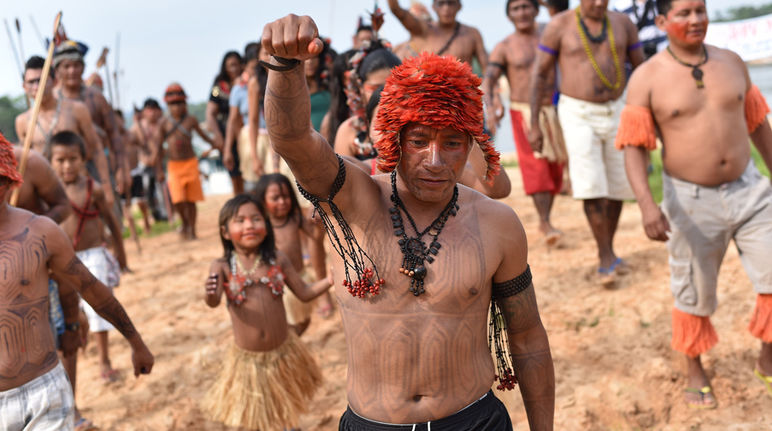 Dec 16, 2016
It's a question we often get: "Does your work actually make a difference?" The answer is a resounding YES! With your support, we – and our hard-working partners on the ground – are scoring wins for our planet.
Our petitions frequently chalk up notable successes: Your 265,000 signatures helped ban the international trade in pangolins. In Chile, international pressure by 225,000 supporters is helping prevent a port construction project that would destroy the habitat of thousands of penguins. Thanks to our recent petition against the ivory trade in Europe – which was signed by nearly a quarter million supporters – the EU is now aware of the tragic impact of its ivory policy. Successes often aren't direct or immediate, however – some petitions take months or years to reach their goal.
The funds we raise for our partners on the ground in Asia, Africa and Latin America have also led to some remarkable achievements. Here are just a few projects that are making a big difference:
In Nigeria, the Ekuri people are defending their rainforest against a planned superhighway construction project. They have forged an alliance of numerous villages, while we helped raise international awareness of their protest. They are currently training eco-guards to protect the forest.
In Malaysia, environmental activist Matek is gathering evidence against palm oil companies that grab the land of villagers to establish plantations. Matek has successfully sued numerous plantation companies on behalf of the villagers.
In Peru, our partners are buying small, strategically located plots of rainforest land and protecting them. So far, they have secured more than 200 hectares of land – and in doing so, they are protecting a much larger area by blocking the expansion of an industrial cacao plantation. The farmers are running a permaculture project to secure their livelihood without harming the rainforest.
In Liberia, primatologists are working to establish a national park. Hundreds of chimpanzees live in this paradise of more than 100,000 hectares. Scientists are studying the forest closely and are coordinating with villagers to mark out the boundaries as generously as possible.
In Indonesia, forest conservationist Bazuki has planted countless seedlings to restore the orangutans' forest in Kalimantan after it was torched by arsonists. Our partners Feri and Nordin are tireless in taking on Indonesian palm oil companies. And on Sulawesi, the anti-mining network JATAM has succeeded in shutting down 250 mining operations.
Our work helps to raise awareness of how our choices as consumers are destroying the rainforest. The issues are numerous, ranging from palm oil and soy plantations for industrial animal agriculture to gold and aluminum mining and tropical timber. 
And finally, serious opposition is forming to the EU's disastrous biofuels policy thanks to constant pressure from environmental and human rights organizations.
We couldn't do it without your backing – a heartfelt 'Thank You!' for your signatures and donations, and for helping us to get the word out!