Nigeria: Ekuri stepping up the fight for their forest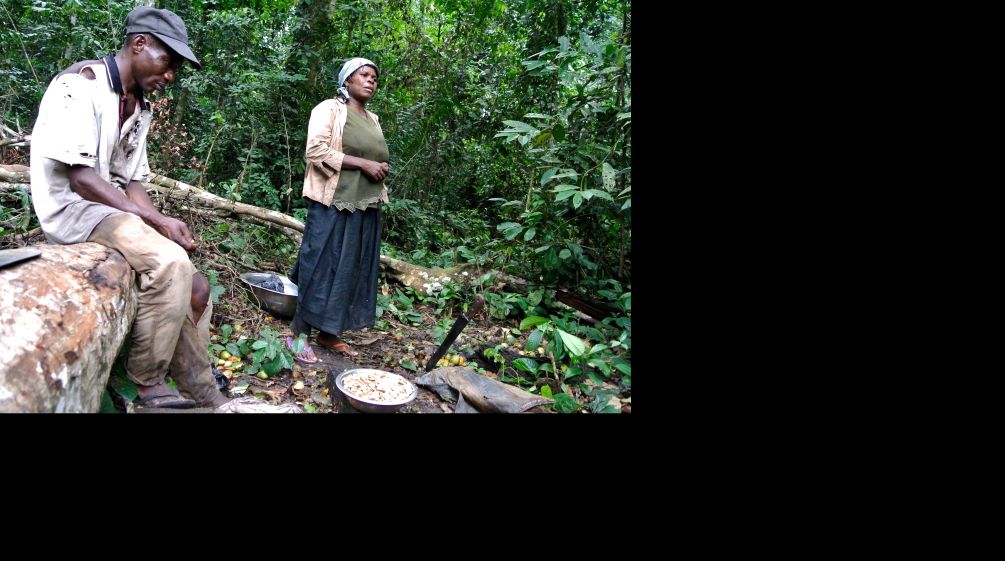 Sep 28, 2016
The Ekuri people in Nigeria are rallying ever more international support for their struggle to stop a superhighway project that would destroy their forest. They delivered two petitions with a total of 275,000 signatures to the government in Abuja.
Armed with two petitions – 275,000 signatures, printed out on hundreds of pages! – thirty Ekuri and other residents of Nigeria's last rainforests marched to the environment ministry and the presidential residence in Abuja. The people made it clear to politicians, officials and journalists that they are not going to take the destruction of their home lying down. Some marchers from remote villages had traveled for six days to speak up for their rights.
Rainforest Rescue collected 235,000 signatures in an international campaign against the planned "superhighway" construction project; a further 40,000 were collected by the NGO Ekuri Initiative.
The international scientific community is increasingly speaking out for the preservation of the forest and a stop to the construction project that would destroy parts of Cross River National Park. Professor Thomas Lovejoy, who has served as an advisor to three U.S. presidents, calls the reserve an "irreplaceable biological jewel". Researcher Mahmoud Mahmoud of Nigeria's Oil Spill Detection and Response Agency warns that the project would open a Pandora's box of environmental problems such as illegal logging and poaching. Australian Professor William Laurance, who studies the impact of road projects on forests worldwide, calls it a "Highway to Hell".
The International Union for Conservation of Nature (IUCN), which publishes the Red List of endangered species, is also studying the Cross River National Park issue. Martins Egot, one of the Ekuri spokespersons, alerted the experts at the IUCN conference to the threats faced by Nigeria's natural treasures.
Pressure is mounting from all sides to preserve the Ekuri forest rather than plunder it. Protests will continue until the project has finally been scrapped.