New trees for Indonesia's orangutan forest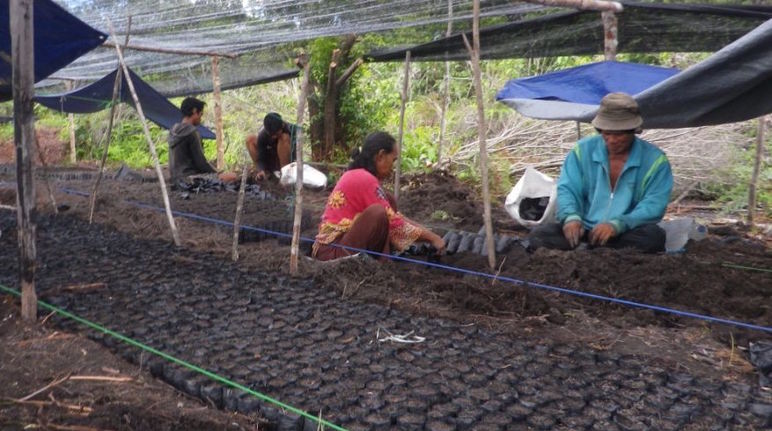 Jun 7, 2016
Devastating forest fires in Indonesia in 2015 destroyed parts of Tanjung Puting National Park. Rainforest guardians on the ground are now reforesting the area. So far, they have planted 6,000 seedlings.
Local people are enthusiastically backing the reforestation project. "Our challenge in the past has not been lack of volunteers for the reforestation program, but that there are not enough seedlings for them to plant," explains Basuki of the Friends of the National Park Foundation (FNPF).
Funds raised by Rainforest Rescue have helped Basuki build a new, large-scale nursery. FNPF is growing saplings at six locations and integrating local people into their work, such as the fifteen villagers from Sungai Sekonyer who are filling polybags with soil for the seedlings.