South Africa maintains ban on rhino horn trade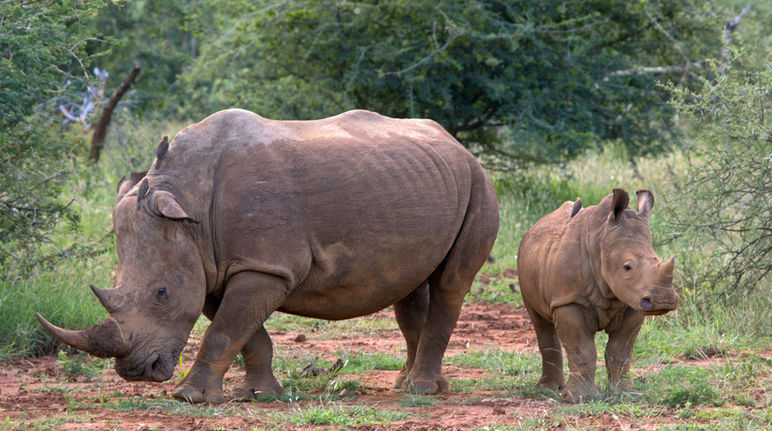 May 11, 2016
Mixed feelings for rhino guardians: South Africa has abandoned its heavily criticized proposal to legalize international trade in rhino horn. But the battle is not over yet – Swaziland has now advanced a rhino horn trade proposal of its own.
South Africa originally wanted to have the trade ban lifted at the CITES conference. The proposal was met with fierce opposition from conservationists the world over.
In March, Rainforest Rescue submitted a petition with 113,742 signatures to the South African environment ministry calling for the protection of rhinos. In late April, the South African government decided not to contest the ban.
Now, however, Swaziland has made a similar proposal. The country apparently hopes to take in $10 million by selling its stock of 330 kilos of rhino horn.
Legalizing the trade in rhino horn would be a virtual invitation to poachers and provoke a bloodbath. 2015 was a disastrous year for rhinos in Africa: at least 1,305 animals were killed, 1,175 of them in South Africa. The white and black rhino are classified as "near threatened" and "critically endangered", respectively, on the IUCN Red List.