Indonesia: your donations are preventing forest fires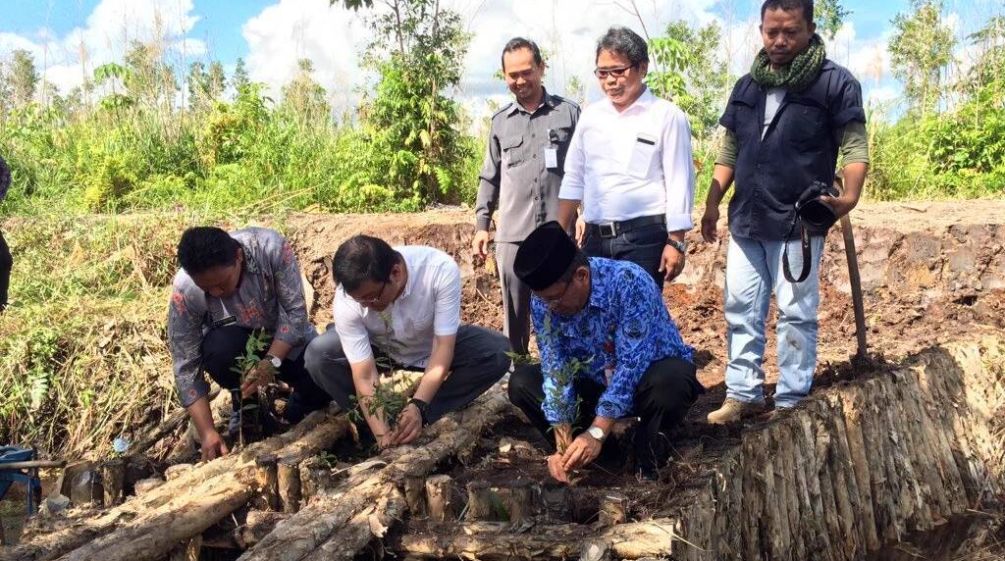 Jul 18, 2016
Smoke and forest fires turned Borneo into a living hell in the summer of 2015. The situation was made worse by the enormous quantities of particulate matter emitted by burning peat. Activists are rewetting the peat by blocking the drainage ditches that were dug when the land was deforested. Your donations are supporting their work.
Our partners at Save Our Borneo have put in months of backbreaking labor to block the drainage ditches dug to dry out peat soils. "This is the second-best fire prevention method," says Nordin, the head of Save Our Borneo. The best method would be to protect the peat swamp forest – not to drain and clear it for oil palm plantations.
While fire prevention is actually the responsibility of the authorities, the people could not wait. Together, they have already blocked six kilometers of drainage ditches. 
"We're working here to prevent future mistakes and ensure that no new problems are created," said Nordin. By focusing on 60 small villages and settlements that lie within the vast peatland, Save Our Borneo are acting as guardians of nature and indigenous people. 
Protecting peatland is not just a local issue – forest and peat fires amount to around one quarter of the world's carbon emissions. Our partners Save Our Borneo and Borneo's villagers urgently need your support – before it is too late. We can't wait for the authorities.