47,000 km² Amazon rainforest reserve safe!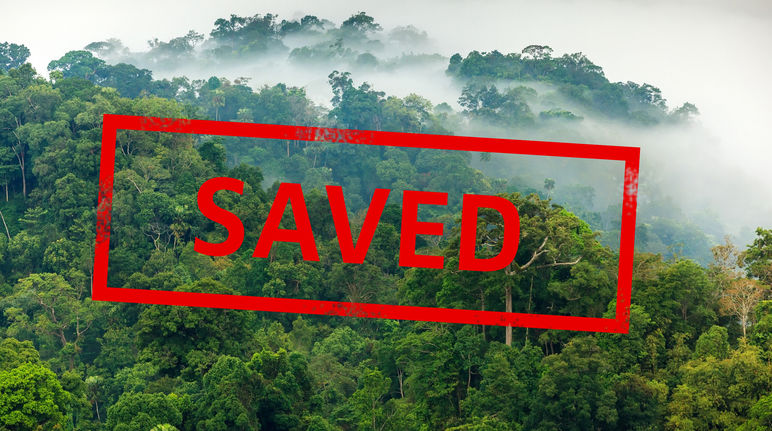 Sep 27, 2017
Facing furious protests at home and abroad, Brazilian President Temer retracted his controversial decree abolishing the protection of a huge swathe of Amazon rainforest. A forest area the size of Denmark will remain safe from mining and industrial agriculture for the time being.
More than 100,000 people signed Rainforest Rescue's petition calling for protection of the Amazon rainforest in Brazil within a few short days. Three petitions organized by Brazilian activists collected more than 1.5 million signatures. Numerous Brazilian artists and celebrities also spoke out against the government's plans.
Bowing to grass-roots pressure, President Temer withdrew his controversial decree to abolish the Renca (Reserva Nacional do Cobre e Associados) reserve in the Amazon rainforest on September 25, 2017. The president's decision was published in the Official Journal the following day and is therefore legally binding.
The issue is likely to rear its ugly head again in future, however: the Ministry of Mining and Energy announced that the debate on mining in the reserve will be resumed at a later date.
The lack of monitoring and enforcement of laws to preserve indigenous territories and nature reserves remains a problem. Illegal activities by squatters, agricultural companies, loggers, gold prospectors and land speculators is rife in protected areas, and the authorities lack the personnel and equipment to protect rainforest areas throughout the country.
The attempt to abolish the Renca reserve is only part of a package of measures and legislative initiatives by the Brazilian government to prevent the creation of new protected areas, block the official recognition of further indigenous territories and reduce existing protected areas to make way for logging, agriculture and mining. We will remain vigilant.