More than 200,000 call for end to deforestation in Queensland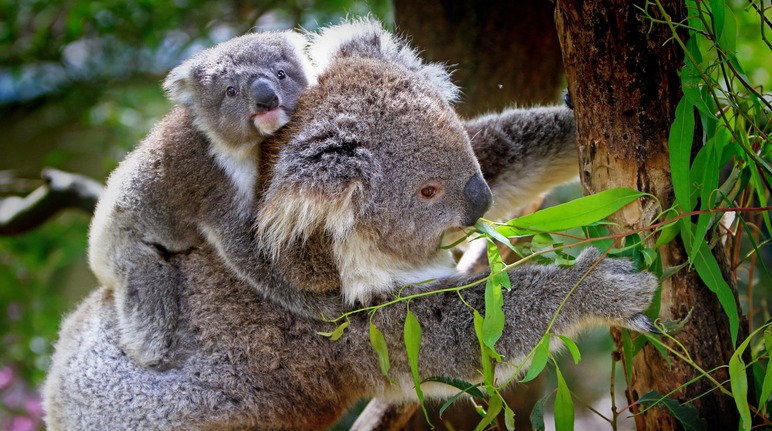 Nov 24, 2017
More than 200,000 people have signed petitions from multiple organisations calling for the end of deforestation in Queensland, the single greatest animal welfare crisis in the state.
Wildlife and conservation organisations including the RSPCA are calling on the next Queensland Parliament to end the horrible slaughter of millions of native wildlife that die every year from deforestation.
Since the Newman Nicholls LNP Government gutted Queensland's tree protections just four years ago more than 1.2 million hectares of forest and bushland have been bulldozed. Now an area of forest and bushland the size of the Gabba is being bulldozed every three minutes.
Deforestation and tree-clearing kills 45 million native animals every year – including koalas which are now vulnerable to extinction in Queensland. Australia is now the second worst country for species loss, according to a recent study published in Nature.
"Four years ago RSPCA Qld's Wildlife Hospital was dealing with about 8 and a half thousand native animals and birds per annum. It now deals with close to 23,000. To put it mildly that's a frightening increase." Said Michael Beatty from RSPCA Queensland.
"WWF's 40,000 Queensland supporters are demanding urgent action to protect our wildlife and end the damage done by the previous state government's changes. The number of koalas killed yearly by tree-clearing in Queensland has more than doubled to 1300 – it's a national tragedy and an international embarrassment," said WWF-Australia CEO Dermot O'Gorman.
"Friends of nature around the world are worried and watching closely as to how Queensland's government will protect endangered koala habitat," said a spokesperson from the international organisation Rainforest Rescue.
Thousands of people in Queensland, Australia and Internationally are calling for the next Queensland Parliament to end this deforestation crisis.
Petitions signed to date:
Rainforest Rescue petition with 133,634 signatures to date – Queensland must stop the destruction of forests and grasslands crucial to the survival of threatened wildlife.
The Wilderness Society petition with 40,398 signatures to date – We have to stop the bulldozers urgently.
WWF-Australia petition with 58,885 signatures to date – State Government needs to strengthen laws to protect vital habitat for koalas and other Aussie wildlife.
TOTAL: 232,917 signatures to date
For further comment contact:
Wilderness Society Queensland Campaign Manager Gemma Plesman on +61 423 044 431.
Photos and video of Queensland deforestation and a briefing paper are available here.
Rainforest Rescue will continue promoting its petition until it deems the issue resolved. Please sign and share it widely!