Trump massively cuts Utah national monuments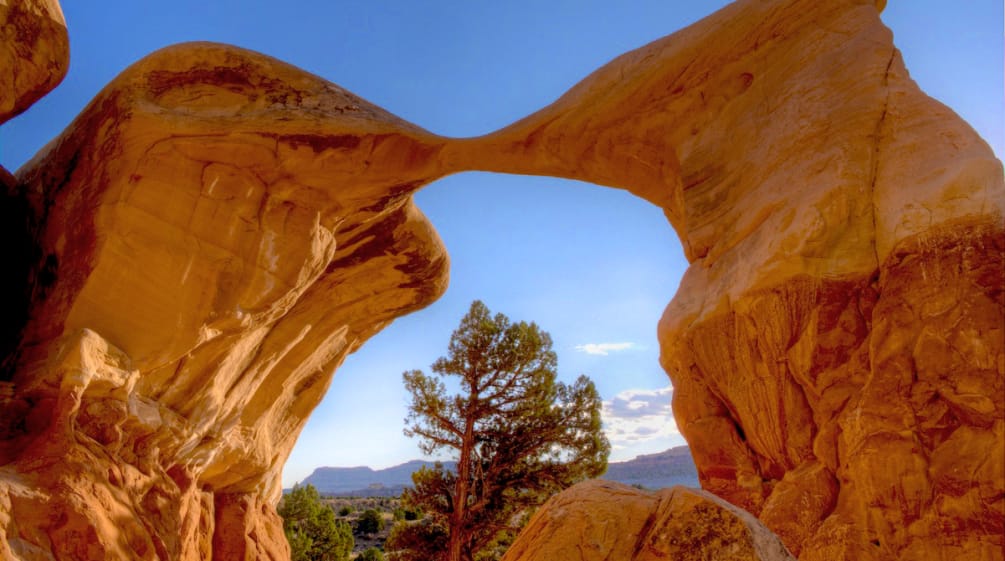 Dec 5, 2017
U.S. President Trump has reduced two national monuments in the state of Utah by 8,000 square kilometers. At least eight other protected areas could face the same fate. Environmental organizations have already filed lawsuits against the illegal cuts.
U.S. President Donald Trump drastically reduced two national monuments in Utah during his first visit to the state. Bears Ears National Monument lost 85 percent of its area, while Grand Staircase-Escalante was shrunk by about half. Federal protections were thus removed from 8,000 square kilometers – an area more than five times the size of London.
By removing the national monument status, Trump is opening the land to oil and gas drilling, mining, logging, livestock, hunting and other harmful activities. The act amounts to a huge gift to Trump's donors – in particular the fossil fuel industry.
In a leaked memorandum to Trump, Secretary of the Interior Zinke noted that the protected areas sit atop "several billion tons" of coal and rich oil deposits. Zinke also proposed shrinking eight other national monuments or opening them for exploitation. Three huge marine reserves in the Atlantic and Pacific are also up for grabs.
In Salt Lake City, 3,000 people protested the decision. Ten environmental organizations, including the Natural Resources Defense Council, Sierra Club and the Wilderness Society, took legal action within hours of Trump's announcement, asserting that the President does not have the authority to reduce the size of the protected areas. 
The Navajo, a Native American tribe whose ancestral land and numerous archaeological sites are located in ​Bears Ears, are also suing.
The Sierra Club called the reduction of the national monuments an illegal sellout of public land, and that the administration's objective is clear: to provide the oil and gas industry unfettered access to the most beautiful places in the country.
The Natural Resources Defense Council has published a step-by-step guide with instructions that anyone can follow to counter Trump's attacks on the environment.
Please speak out against Trump's blatant abuse of power by signing our petition, Stop Trump's assault on US national monuments.