Join protests against forest destruction for bioenergy in London and York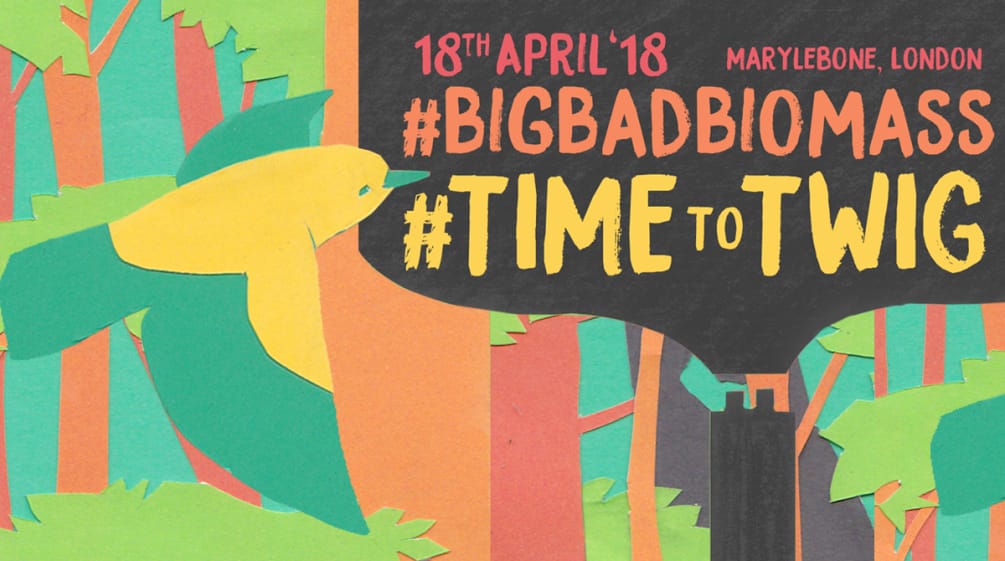 Apr 14, 2018
Please help to protect forests, biodiversity and the climate, and join our protests against the biomass industry in London,18th April, 5pm
Dear friends of the rainforests,
Below we forward you a notice from our partners Biofuelwatch in the UK.
Thanks for being involved,

Reinhard Behrend
Rainforest Rescue (Rettet den Regenwald e.V.)
---
NOTICE FROM BIOFUELWATCH
Dear friends of the rainforests,
If you live near London or in Yorkshire and want to help protect forests, biodiversity and the climate, please join one of two upcoming protests against the biomass industry, and especially Drax.
London, Wednesday, 18thApril, from 5pm:
Where?
Back entrance of the Landmark hotel on Melcombe Place next to Marylebone Station, London NW1 6JQ
What?
Time to Twig! Masked ball forest flashmob outside the world's largest biomass conference:
We plan to meet and greet the delegates with a masked ball forest flashmob. As they start drinking and networking on the Wednesday evening, we'll gather outside in black evening wear and primordial masks to uncover the truth behind the luxury greenwash veneer. They're banking on not getting exposed. So grab your glitz, leave the masks to us, and join us for half an hour of elegant revelations.
Please share the Facebook event for the flashmob:https://www.facebook.com/events/338266710000983/
York, Wednesday, 25thApril, 10.30 am to 1 pm
Where:
Outside the Grand Hotel and Spa, Station Rise, York YO1 6HT
What?
Banner protest outside Drax's Annual General Meeting, organised by Biofuelwatch together with local campaigners, anti-fracking activists and Coal Action Network.
Please contact us if you're in the area and would like to be involved in making a vocal, diverse and colourful demonstration happen and we can put you in touch with others in York.
Please share the Facebook event:https://www.facebook.com/events/897873623723414/
Why?
Drax power station burns more wood than the UK produces every year, most of it from the southern US. There, beautiful, biodiverse coastal forests are being clearcut, increasingly to be turned into pellets which are shipped across the Atlantic and burned in power stations, the largest of which is Drax. The forests being cut down are at the heart of a global biodiversity hotspot and more than 85% of the precious habitats have already been destroyed. It's a disaster for the climate, too, because healthy forest ecosystems are vital for preventing the worst of climate change. And Drax is and wants to remain one of the biggest fossil fuel burners in Europe, too.
Best regards,
Almuth Ernsting
Biofuelwatch, biofuelwatch@gmail.com