Wildlife crime: global seizures and arrests in transcontinental operation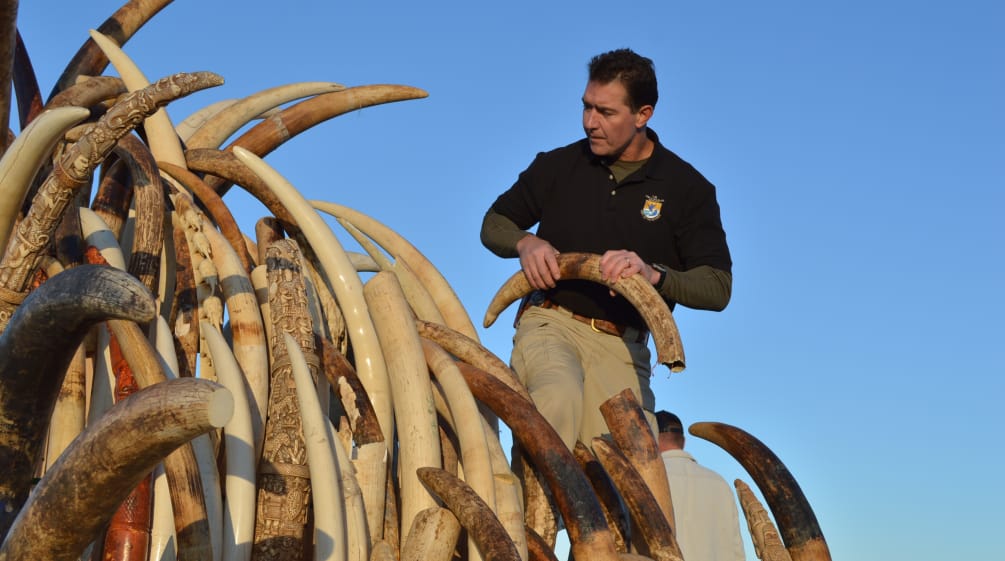 Jun 30, 2018
An operation coordinated by INTERPOL against the illegal trade in wildlife has seen hundreds of seizures worldwide as well as suspects arrested. Codenamed Thunderstorm and targeting the networks behind wildlife crime, the operation involved police, customs, border, environment, wildlife and forestry agencies from 92 countries.
The operation has so far brought 1,974 seizures and the identification of some 1,400 suspects, triggering arrests and investigations worldwide. Further arrests and prosecutions are foreseen as ongoing investigations unfold.
Total worldwide seizures reported to date include:
43 tons of wild meat (including bear, elephant, crocodile, whale and zebra)
1.3 tons of raw and processed elephant ivory
27,000 reptiles (including 869 alligators/crocodiles, 9,590 turtles and 10,000 snakes)
almost 4,000 birds, including pelicans, ostriches, parrots and owls
several tons of wood and timber
48 live primates
14 big cats (tiger, lion, leopard and jaguar)
the carcasses of seven bears, including two polar bears
The operation saw eight tons of pangolin scales seized worldwide, including almost four tons by Vietnamese maritime authorities on board a ship arriving from the Democratic Republic of Congo.
"Operation Thunderstorm has seen significant seizures at global level, showing how coordinated global operations can maximize impact," said INTERPOL Secretary General Jürgen Stock. "By revealing how wildlife trafficking groups use the same routes as criminals involved in other crime areas – often hand in hand with tax evasion, corruption, money laundering and violent crime – Operation Thunderstorm sends a clear message to wildlife criminals that the world's law enforcement community is homing in on them," added the Secretary General.
Rainforest Rescue applauds INTERPOL and the numerous law enforcement agencies involved in this operation.