120 environmental NGOs call for an end to biomass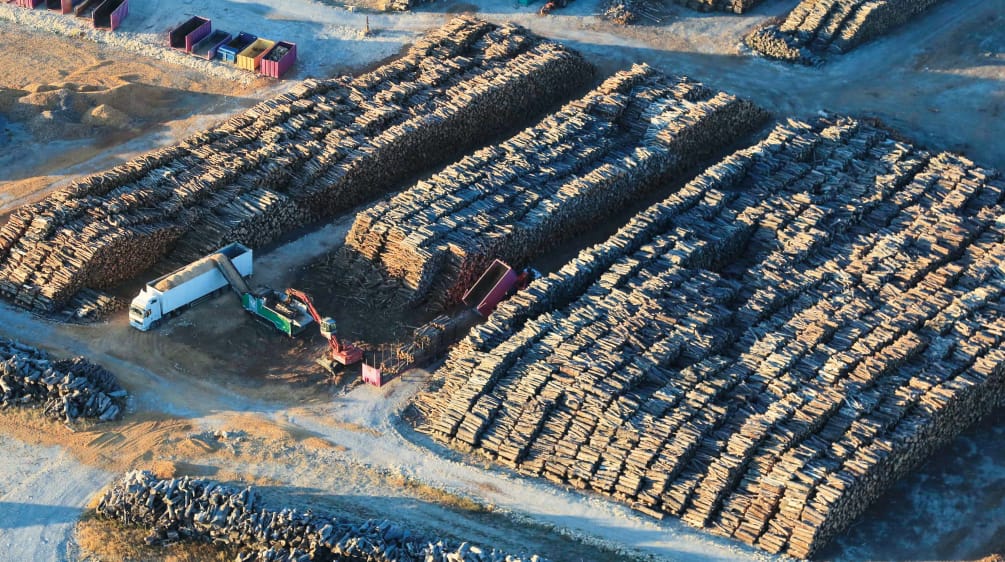 Oct 25, 2018
120 environmental organizations from all over the world have issued a position paper criticizing the "biomass delusion". Burning wood in power plants is harming the climate, forests, biodiversity and human health and is standing in the way of the transition to clean energy.
Burning trees to produce energy is not carbon-neutral: It emits vast quantities of greenhouse gases immediately, whereas it takes decades or centuries for forests to grow back and remove the atmospheric carbon dioxide thus released. 120 environmental organizations from around the world – including Rainforest Rescue (Rettet den Regenwald e.V) – outlined the negative impacts of this form of "green" power generation in The Biomass Delusion, a position paper published on October 24, 2018.
Deforestation to produce biomass is the opposite of climate protection. The expansion and intensification of logging degrades forest ecosystems and reduces biodiversity and soil quality while impairing the ability of forests to provide clean air and water and protect against flooding. Moreover, biomass combustion pollutes the air and increases incidents of respiratory and other diseases. Through the co-firing of biomass and coal, biomass is throwing a lifeline to the coal industry by extending the life of coal-fired power plants that need to be shut down at once.
Transforming natural forests into industrial biomass plantations is particularly harmful: Increasing demand for biomass threatens to intensify land conflicts as agribusinesses convert natural ecosystems and smallholder farmland into vast energy crop monocultures. 
The publishers of the position paper are calling on governments, financiers, businesses and civil society to avoid the expansion of forest biomass-based energy and move away from its use. Subsidies for the use of wood for energy must be eliminated.
Protecting and restoring the world's forests is a climate change solution – burning them is not.