Sierra Leone rejects Chinese-funded "One Belt, One Road" airport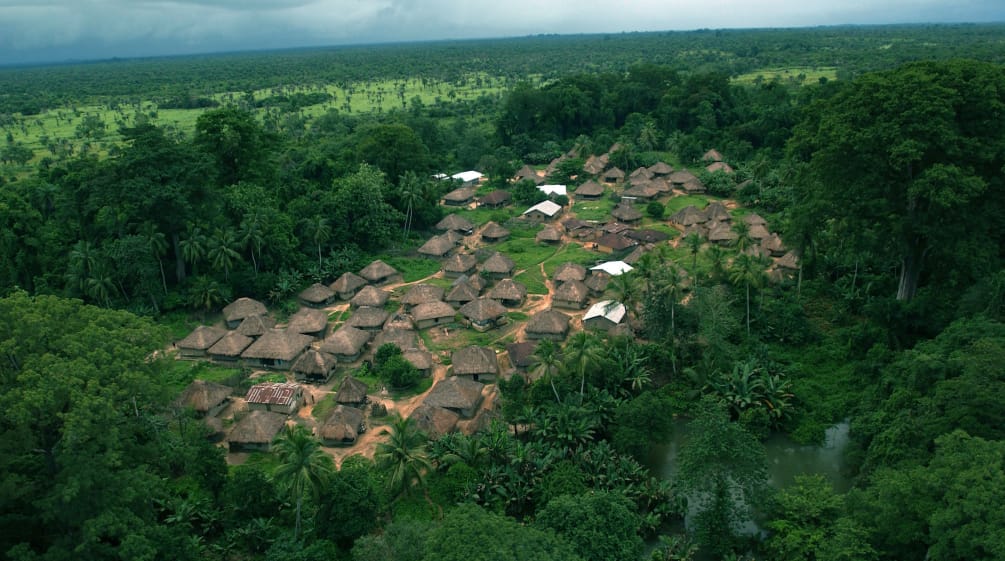 Nov 16, 2018
Great news for nature in Sierra Leone: by nixing the construction of a new Chinese-funded international airport, the tiny West African country is resisting China's "One Belt, One Road" infrastructure initiative – a project that has been described as the most environmentally risky venture of the century.
Sierra Leone's new government rejected a scheme to build a new airport with Chinese labor and loans, according to a letter written by the country's minister of transport and aviation, Kabineh Kallon. "It is the government's view that it is uneconomical to proceed with the construction of a new airport when the existing one is grossly under-utilized," the minister wrote.
The project would have been funded by a $400 million Chinese loan, which the government of Sierra Leone says it cannot afford to repay. The new airport would also have entailed the construction of a new city in the vicinity and an exclusive economic zone. Rather than giving in to Chinese pressure to take on crushing debt and build a massive white elephant, the government wants to renovate the present airport and make it viable.
China's $8 trillion "One Belt, One Road" is by far the biggest avalanche of infrastructure projects in history. It will imperil some of the planet's richest ecosystems and countless threatened species – including the recently-discovered Tapanuli orangutan, the rarest and most critically endangered primate: A hydroelectric dam project in northern Sumatra, Indonesia, which is being planned and financed by China, is threatening to destroy their home, the last remaining rainforest on the island.
Please sign our petition calling on China not to bulldoze the Tapanuli orangutan's tiny habitat in northern Sumatra!