Sabah chief minister renounces deforestation for highways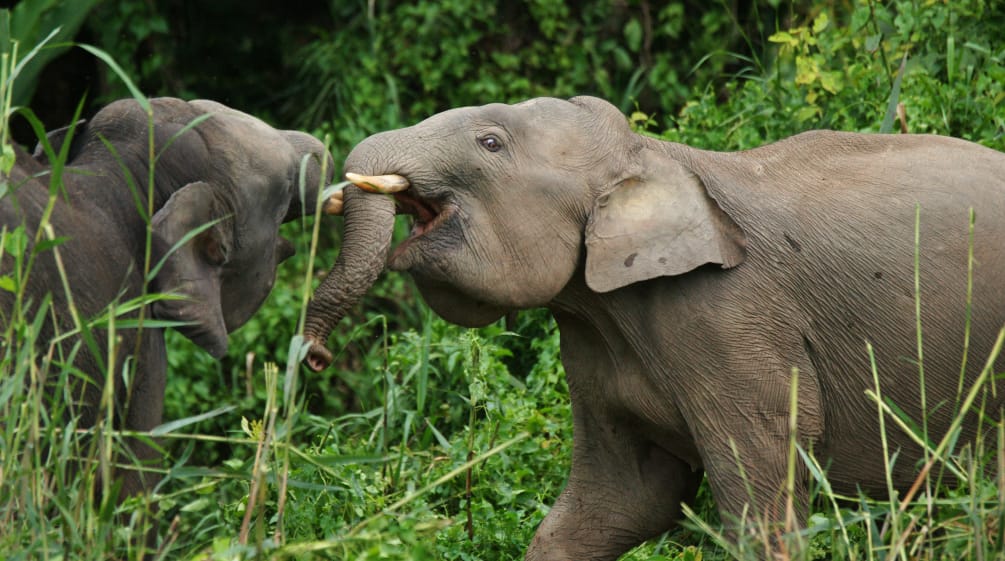 Apr 15, 2019
A ray of hope for nature in Sabah: the chief minister of the Malaysian state has called on construction companies to expand existing roads and avoid fragmenting forests for the Pan Borneo Highway.
Previously, sections of the 2,100-kilometer road network in Sabah and neighboring Sarawak would have cut through protected areas. Scientists and activists are concerned about mangroves between Tuaran and Kudat, which are home to rare proboscis monkeys. At Kinabatangan River, the project would have fragmented the habitat of pygmy elephants.
Sabah's Chief Minister Shafie Apdal now wants to prioritize expanding existing roads over building new ones to minimize their environmental impact. Apdal called on construction crews not to flatten hills or chop trees. Such an expansion would be cheaper and easier on the environment, and would benefit local people sooner.
Roads are generally considered to the one of the greatest threats to forests. Broad swathes of land are clear-cut for their construction, slashing through the habitat of wildlife. The roads then give loggers, settlers, farmers and plantation companies convenient access to previously remote regions. Increased hunting, poaching and roadkill are the consequence.
In 2017, Rainforest Rescue campaigned against a planned bridge over Borneo's Kinabatangan River because of the threat to wildlife it would have entailed. International pressure led to the project ultimately being abandoned.