Hippo "cull" in Zambia canceled!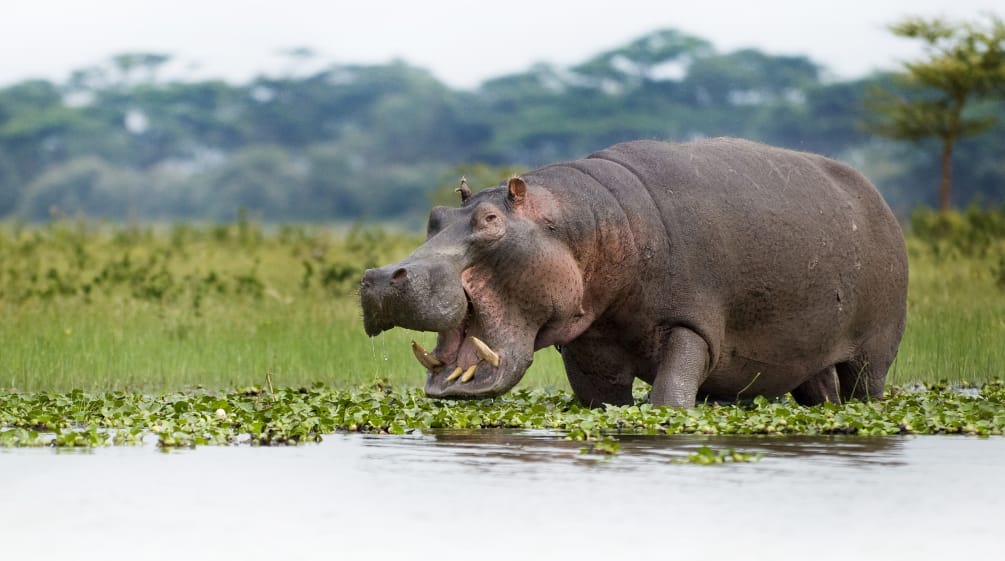 Jun 28, 2019
2,000 hippos in Zambia are safe! Local and international pressure – including a Rainforest Rescue petition with more than 190,000 signatures – prompted the Zambian government to call off a planned "cull", which would have been carried out by a commercial trophy hunting operation.
The killing of up to 2,000 hippos in Zambia's Luangwa Valley would have sacrificed conservation to the interests of trophy hunters. The official reason for the open season was a supposed overpopulation of hippos — a wildlife species listed as "vulnerable" by the International Union for Conservation of Nature.
Umlilo Safaris, a commercial trophy hunting outfit, had already been selling hippo hunting packages. After the Zambian government reversed its decision to permit the "cull", the company canceled the hunt, citing a "well orchestrated hate campaign" against it.
The Zambian government has not responded to requests for comment.
We would like to thank the more than 190,000 international supporters who signed our petition against the hippo cull. Local and international pressure can make a huge difference!