Covid lockdown not stopping Matek's conservation work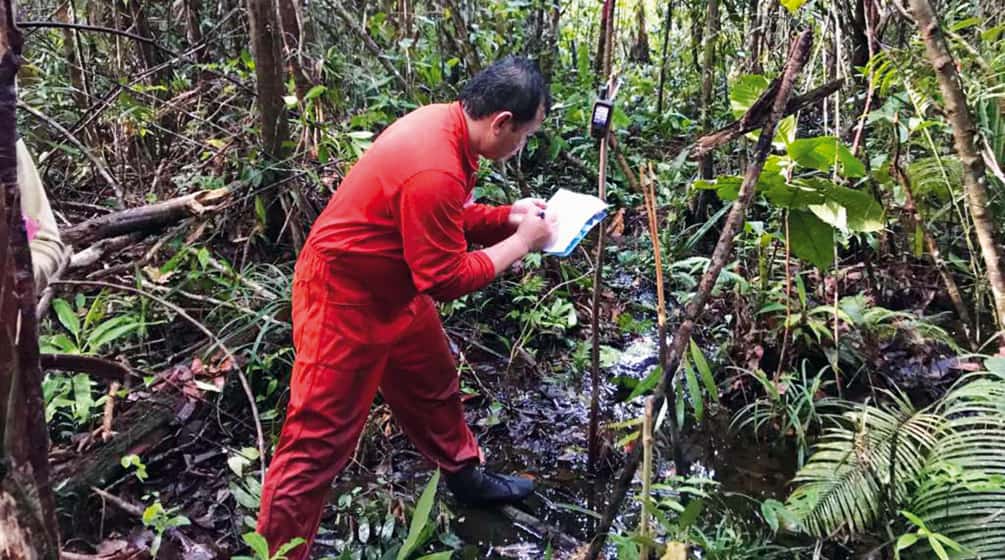 Sep 2, 2020
Covid-19 is not only causing human tragedies, it is also leaving nature wide open to exploitation by plantation operators, mining companies and loggers. Hampered by lockdowns and travel restrictions, activists like our Malaysian partner Matek Geram are still going the extra mile to protect the rainforests.
In the past, Matek sent us monthly reports on his work. He's constantly on the move from one village to the next in Sarawak, tirelessly working to stop the palm oil and logging companies that are invading the forests and grabbing indigenous peoples' land. This time, his activities from March to July fit in a single report – a reflection on how strongly Malaysia's "Movement Control Order" has hampered his work.
While the world focuses on Covid-19, plantation operators, mining companies and loggers in many countries are ignoring lockdown regulations or are exempted from them. Matek has had to watch helplessly as barges full of freshly – and most likely illegally – felled timber float down the river in front of his hut.
But Matek never gives up the fight, as his report testifies: Despite all the restrictions, he is pushing ahead with mapping the customary land of villages where indigenous people have been at home for generations without ever holding a formal title to the land. With their new maps in hand, the villagers can defend their ancestral land in court against the companies that are illegally clearing their forests.
In April and May, Matek met with village communities in their longhouses to ensure social distancing. Since June, he has once again been on the heels of logging companies, documenting the trail of destruction they leave behind. In one such case, a palm oil company is grabbing indigenous land, and Matek is helping those affected to secure their rights and protect their forests.