Indigenous people behind bars, smooth sailing for palm oil industry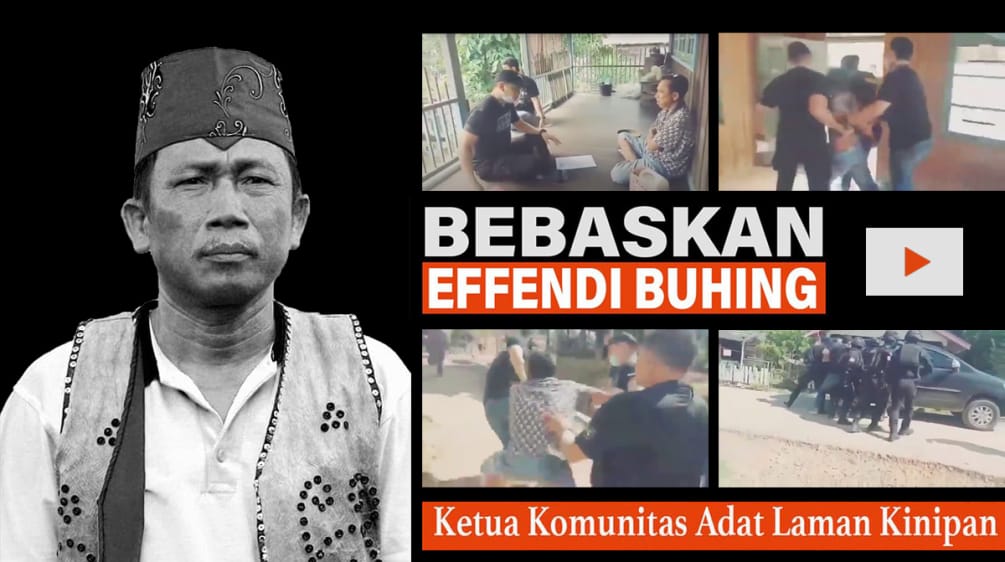 Sep 3, 2020
In Kinipan, Borneo, the police arrested six indigenous men for protesting against land grabbing and deforestation, including Effendi Buhing, traditional leader of the Dayak Tomun people, who was detained on August 26, 2020.
"We're resisting the palm oil industry," said Effendi Buhing, the traditional leader of the Dayak Tomun people, while we were researching the petition "Please help us save Kinipan forest". "The forest is our life. We lodged a formal complaint, took legal action and protested peacefully. But a palm oil company is still destroying our forest."
A villager filmed the brutal arrest with his phone: About a dozen police officers, some heavily armed, forced Effendi Buhing into a car, apparently without a warrant. Crying and screaming villagers tried in vain to protect him: 
We fear that the district administration and the company are hoping to break the peoples' resistance by arresting their traditional leader. Effendi Buhing has been returned to Kinipan, but must remain available to the authorities for further questioning.
The village of Kinipan in the mountains of Borneo is one of the last to still have an intact forest. However, Sawit Mandiri Lestari (SML), a plantation company, is eating its way into it and planting oil palms. The indigenous Dayak Tomun have been protesting peacefully and setting up roadblocks to stop the company from clearing even more forest. While SML stopped clearing forest last year, it has since resumed its activities. Since June, the people of Kinipan have been putting themselves in the bulldozers' path, and the company has responded with threats, lies and attempts at buy off the villagers.
Indonesian human rights groups are calling on the government to stop criminalizing indigenous groups that are standing up to for their rights and to protect the forest and their livelihoods: The first step would be to revoke SML's permit and end the prosecution of Effendi Buhing and the five other Dayak Tomun.
It is crucial that we draw the line here – if Kinipan forest falls, the very last mountain forests of Borneo will be next.