Dominican Republic: activists prevent luxury resort in protected area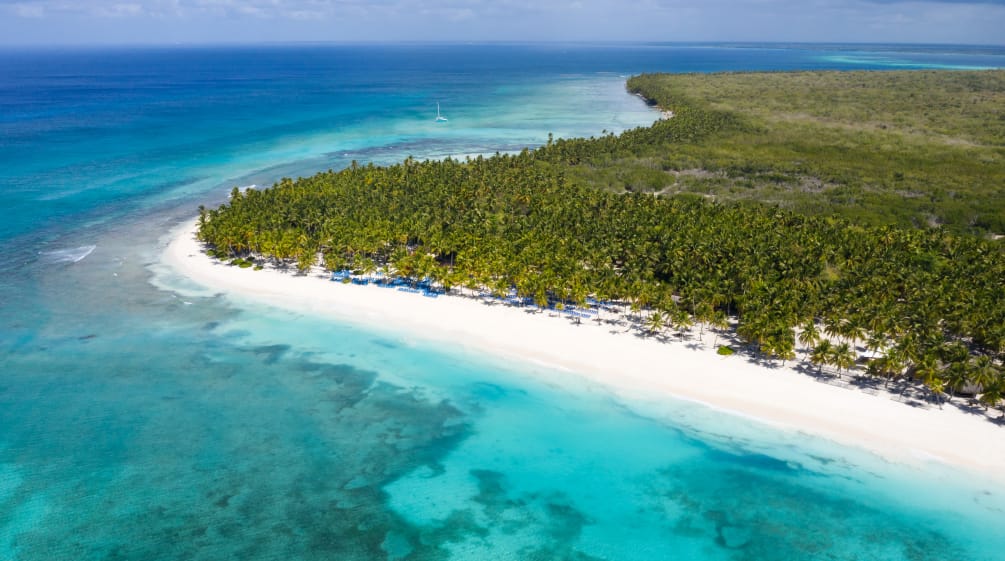 Sep 29, 2020
A coalition of environmental organizations in the Dominican Republic successfully protected Cotubanamá National Park in the southeast of the country. Their protests prompted the President and the Environment Minister to revoke the environmental permits for a planned luxury resort of the Spanish Globalia tourism group.
According to local media in the Dominican Republic, the Ministry of the Environment has informed the legal representatives of the Leaf Bayahíbe project about the revocation of environmental permit 3771-19. Environment Minister Orlando Jorge Mera referred to Resolution No. 0012/2020, which revokes the environmental permit issued on January 14, 2020 for the construction of the tourist complex.
According to the ministry, the planned 96 bungalows of the Leaf Bayahibe project, which would have been located in Área Nacional de Recreo Guaraguao-Punta Catuano, a protected area adjacent to Cotubanamá National Park, do not meet all legal requirements.
Local media report that the Academy of Sciences of the Dominican Republic (ACDR) welcomed the decision by the Environment Minister, noting that this fulfilled the demands of institutions and organizations working to protect the environment.
Our Spanish branch, Salva la Selva, supported the campaign of eleven local environmental organizations with an international petition.
On August 12, the President of the Dominican Republic, Danilo Medina, ordered the Ministry of the Environment to revoke environmental permit 377-19, which allowed Globalia to build and operate the Leaf Bayahibe hotel project. The decision was announced in a tweet by the president's spokesman, Roberto Rodríguez Marchena.
Previously, on July 1, 2020, the Supreme Administrative Court of the Dominican Republic had suspended the environmental permit for the planned luxury resort of the Be Live hotel chain with a temporary restraining order.
The legal dispute over the project began on January 28, 2020, five days after the announcement of the construction project, after angry public protests against the hotel project and initial deforestation work near the national park prompted President Medina to order a temporary suspension of the project.
Neither the Be Live hotel chain, the parent company Globalia, nor CEO Juan José Hidalgo have publicly commented on the decisions of the court or President Medina's order.
The Globalia Group published its position on the luxury resort in February 2020: "Todo lo que necesita saber sobre el proyecto Leaf Bayahíbe de Globalia"