Uganda's Kafuga Forest is safe!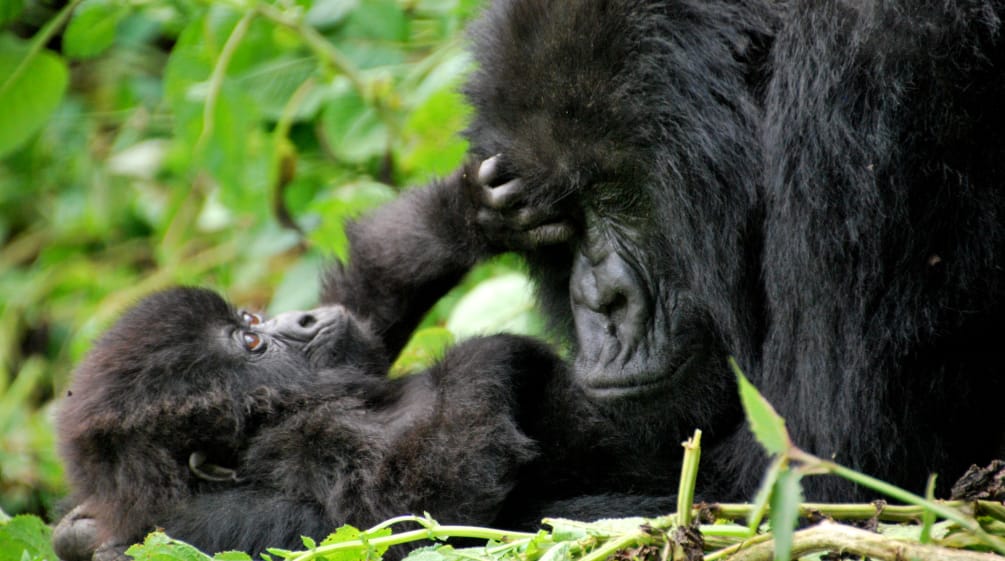 Nov 4, 2020
Good news from Uganda: tea plantation operators will not be allowed into Kafuga Forest. A court has put the forest, which borders on gorilla habitat, under the stewardship of the local district, thus putting a stop to its destruction. The court also ruled that the forest must be made into a protected area within one year.
Kafuga Forest is a buffer that keeps potential threats at a safe distance from Bwindi National Park, home to around one third of the last mountain gorillas that still exist on earth – a population of less than 1,100 individuals. Apart from its function as a buffer, Kafuga Forest is a paradise in its own right – an ecological treasure trove with no less than 200 species of trees, some of which only exist there. It is home to hundreds of species of birds, rodents and even chimpanzees.
The struggle for the Kafuga Forest has been going on for several years. In May 2016, twelve people were arrested for cutting down trees there. The High Court in the city of Kabale demanded that environmentalists provide evidence that the suspects had done so inside Kafuga Forest. The mapping of the area, which had been done with financial support from Rainforest Rescue, was therefore crucial to the verdict.
The court thus struck down the defendants' claim that the forest parcels on which they felled trees were their property. It placed the stewardship of the forest in the district government's hands, with the provision that it be made into a protected area within a year.
Robert Tumwesigye Baganda of the environmental NGO Pro-biodiversity Conservationists in Uganda (PROBICOU), who oversaw the mapping project, is delighted with the outcome. He now wants to push ahead with establishing the protected area. Rainforest Rescue funded his work and supported it with a petition.
We would like to thank those who donated toward this undertaking and the more than a quarter million friends of the rainforest who signed our petition!