Free environmental hero Paul Watson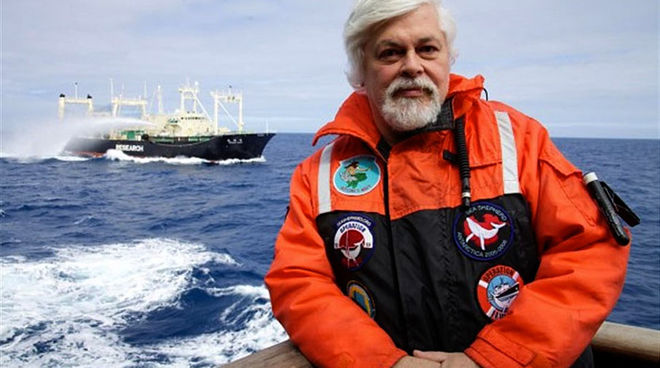 43,676 supporters
End of campaign: May 22, 2014
He holds several international commendations - but now environmental activist Paul Watson has been arrested in Germany. While he was trying to stop the brutal finning of hundreds of sharks, he was accused of endangering shipping traffic. Please demand the immediate acquittal of Paul Watson.
Call to action
Time Magazine called him one of the major environmental heroes of the 20th century, the british guardian counts Paul Watson (61) among the "50 people who could save the planet". He fearlessly confronts whalers, sealers and illegal shark finning operators, often acting as a living shield for the animals in danger. 
Arrested because he wanted to prevent animal torture
Watson was arrested on Monday, 14th of May 2012 at Frankfurt airport. The German judiciary refers to a ten year old warrant from Costa Rica. In 2002 he and his fellow Sea Shepherd members had tried to stop the finning of hundreds of sharks in Guatelamalan waters. In order to do so, he directed a water cannon at the finning crew, which lead to the accusation of endangering shipping traffic. 
Finning is the brutal practice of cutting off the shark's fins and throwing the living body back into the sea where it dies a slow and agonizing death.
Our seas need courageous people like Paul Watson to protect them. Please write to the German minister of justice and demand his immediate acquittal.  
Letter
Sabine Leutheusser-Schnarrenberger
Minister of Justice
German Parliament / Bundestag
Platz der Republik, 11011 Berlin
Phone: +49 30 – 227 751 62
Fax: +49 30 – 227 764 02

E-Mail: sabine.leutheusser-schnarrenberger@bundestag.de
Dear Mrs. Leutheusser-Schnarrenberger,
I am very concerned about the arrest of Paul Watson, founder and captain of Sea Shepherd, in Germany, as well as his possible extradition to Costa Rica. From my point of view, the arrest warrant was politically motivated, assumedly due to an episode when Sea Shepherd exposed illegal shark finning activities.
I support Sea Shepherd's efforts to monitor and expose illegal fishing and whaling all over the world. In my opinion, some illegal fishing organizations try to use international laws to hinder Sea Shepherd's work.
I would like to urge you to consider the global value of Captain Watson's and Sea Shepherd's work, as they draw attention to the endangerment of our oceans. Please do not let the German justice be exploited by lobbyists. Based on the above, I demand the immediate release of Paul Watson.
Yours faithfully