Malaysia: Protect the rainforest reserve and turtles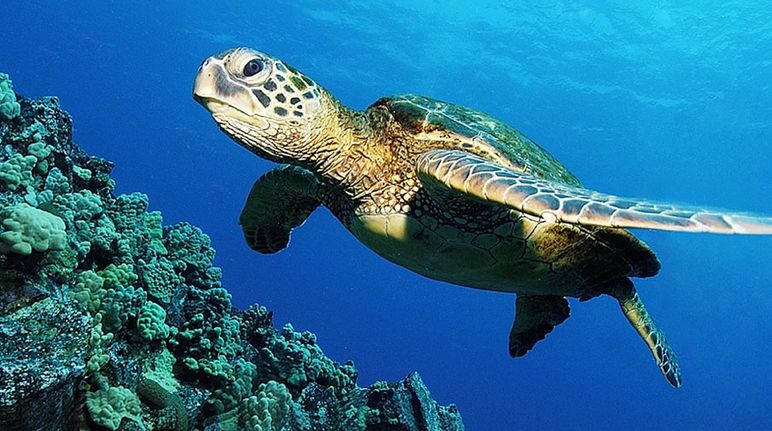 83,816 supporters
One of the last Malaysian nesting grounds of the green sea turtle is being threatened by the government's plans to build factories. The settlement of industry would destroy the beach of Pasir Panjang and protected rainforest. Please sign our petition to the Prime Minister of Malaysia.
Call to action
To: Prime Minister Najib Tun Razak and Menteri Besar of Perak, Dr. Zambry Abdul Kadir
"I therefore emphatically call on you to review your decision with a critical eye."
The Tanjung Hantu and Segari Melintang rainforest reserves are hotspots of biodiversity in the Malaysian state of Perak. The sanctuaries, which are home to turtles, macaques, pen-tailed tree shrews, pangolins and numerous other endangered animal and plant species, cover a total of 2,200 hectares.
The green sea turtle (Chelonia mydas) is protected by law. Throughout Malaysia, only six nesting sites of this endangered species remain. The number of eggs being laid on Pasir Panjang beach has declined dramatically. Malaysia's national environmental laws have listed Pasir Panjang and its surroundings as an environmentally sensitive area.
Nevertheless, an area of more than 260 hectares in and adjoining the nature reserve has been zoned for a gas plant and a steel mill. Construction is due to begin in a few weeks. The infrastructure that this would entail – roads, parking lots and homes for more than 1,000 workers – is a serious threat to the unique ecosystem.
The project is not only a danger for the environment: with a major share of their incomes depending on fishing and tourism, local residents stand to lose their livelihoods. The toxic emissions of the industrial plants would also cause health problems and acid rain. Local environmental and human rights groups such as SAM and CAP are informing and mobilizing the population against the project, and they need our support and international pressure.
Please help protect these fragile, unique ecosystems with your signature.
Letter
To: Prime Minister Najib Tun Razak and Menteri Besar of Perak, Dr. Zambry Abdul Kadir
Dear Mr. Najib Tun Razak and Dr. Zambry Abdul Kadir,
The Segari region in the Malaysian state of Perak is home to several unique ecosystems. Both the beach and the surrounding rainforest reserves have been recognized as Level 1 and 2 environmentally sensitive areas according to Malaysia's national environmental law.
Specifically, this means that no development of any kind is permitted there, with few exceptions for ecotourism, research and educational projects.
I am therefore very concerned about your plans to build a steel mill (Maegma Steel HRC) and a liquefied natural gas plant there, and do not understand why you are ignoring your own environmental regulations.
These construction projects would jeopardize the existence of numerous animal and plant species. Among them are the green sea turtle, which has one of its few nesting sites on Pasir Panjang beach, a habitat crucial to its survival. Animals endemic to the neighboring reserves of Tanjung Hantu Forest and Segari Melintang Forest are also in danger.
Furthermore, you are ignoring your country's responsibility to preserve the endangered plant species on the international Red List. The affected rainforest is rich in mangroves and dipterocarpaceae, two species of which are listed: Shorea glauca is classified as "endangered", and Shorea lumutensis as "critically endangered". The industrial development in an area of undisturbed nature is clearly contrary to Malaysian conservation law and other environmental regulations.
Not only would the project tarnish Malaysia's international image, your own population would suffer the consequences. Fishermen and people relying on tourism will lose a large part of their income, and the toxic emissions from the steel mill will pose a serious threat to the health of local residents.
I therefore emphatically call on you to review your decision with a critical eye.
Sincerely,