Ghana's Atiwa rainforest needs protection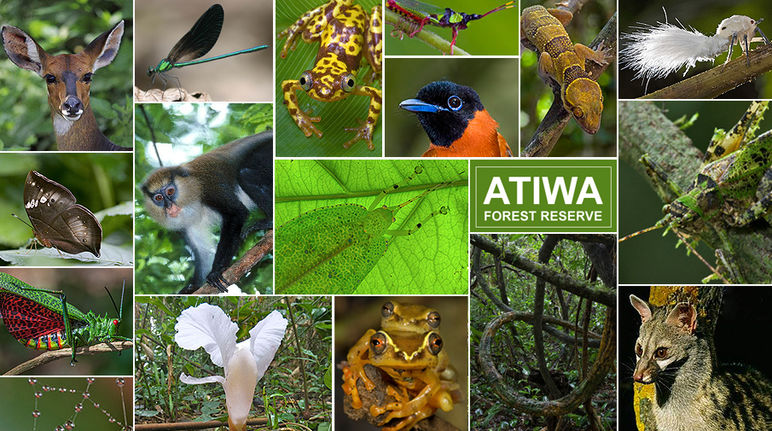 75,708 supporters
The Atiwa forest is one of the most extensive intact rainforest areas in West Africa, a source of food and water for five million people and home to a wealth of rare plants and animals. Yet the Ghanaian government wants to exploit the forest's bauxite deposits. Environmentalists are calling for a national park and asking for your help.
Call to action
To: Government of Ghana
"Ghana's government must establish a national park to protect the Atiwa rainforest against all forms of exploitation."
The Atiwa rainforest in southeastern Ghana is one of West Africa's greatest natural treasures. Its varied ecosystems have given rise to a trove of exceptional biodiversity – lush jungle with eight-meter tree ferns, marshes and river landscapes that are a refuge for Africa's rarest animals and plants.
A total of 260 square kilometers of Atiwa have been declared a protected area. Yet the forest is not only rich in life, but also in minerals. Atiwa has significant bauxite deposits that the government intends to mine – unlike national parks, protected areas are not safe from exploitation.
"Our forests shall be sold off to mining companies and will then be turned into open pits without heed for the priceless natural resources we depend on," writes Daryl Bosu of A Rocha Ghana, an environmental NGO. The Atiwa forest supplies five million people with drinking water. Forest dwellers rely on it for food, medicine, building materials, tools and clothing. The forest also provides protection against floods and drought.
In recent years, several multinational companies have obtained prospecting licenses. "Yet the negotiations are not open and transparent," Bosu notes, fearing that the government will one day confront the Ghanaian people with established facts.
There is still time for action. A Rocha Ghana has joined forces with several groups opposed to mining in the Coalition of NGOs Against Mining in Atiwa (CONAMA). The coalition is calling on Ghana's government to protect the entire Atiwa rainforest against all forms of exploitation and declare it a national park.
Please sign our petition to the Ghanaian government.
Back­ground
Addressees
President John Dramani Mahama
Minister of Water Resources, Works and Housing - Alhaji Collins Dauda
Minister of Environment, Science and Technology - Dr. Oteng Adjei
Minister of Lands and Natural Resources - Alhaji Inusah Fuseini
Minister of Gender, Children and Social Protection - Nana Oye Lithur

Atiwa Range Forest Reserve
Biodiversity and water reserves
The Atiwa montane rainforest reserve in southeastern Ghana covers approximately 260 square kilometers and is one of the largest contiguous tropical forests in West Africa.
Atiwa encompasses the headwaters of three of Ghana's largest river systems, the Ayensu, Birim and Densu. The Densu supplies more than five million people in the capital city Accra and its surroundings with clean drinking water via the Weija dam.
The entire area is a mosaic of different forest landscapes: tropical rainforest with clear springs and rivers, misty summits, natural clearings, grasslands and wetlands. The reserve is home to an abundance of animal and plant species, many of which are not found elsewhere and are critically endangered.
Plants
With more than 650 varieties of vascular plants – among them 323 species of trees alone – Atiwa is unparalleled in Ghana.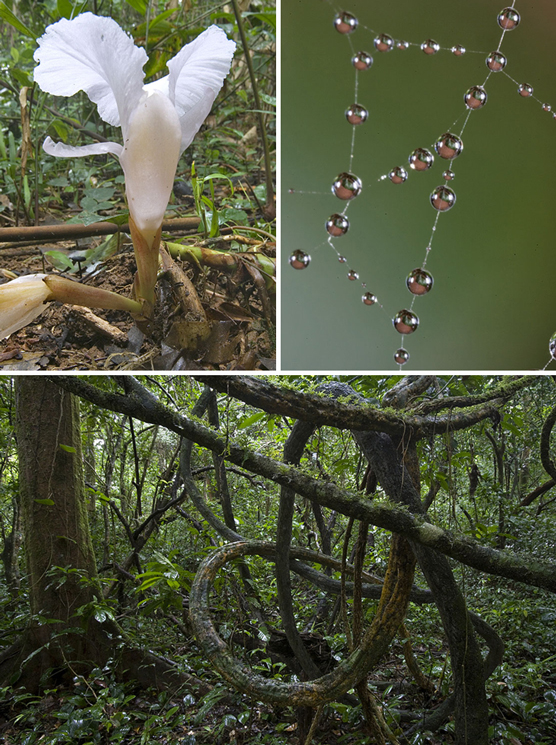 (All pictures by Piotr Naskrecki)
Butterflies and Insects
More than two thirds of the world's known species inhabit the Atiwa forest, including the Atiwa Dotted Border Mylothris atewa, a large, slow-flying butterfly found nowhere else on Earth.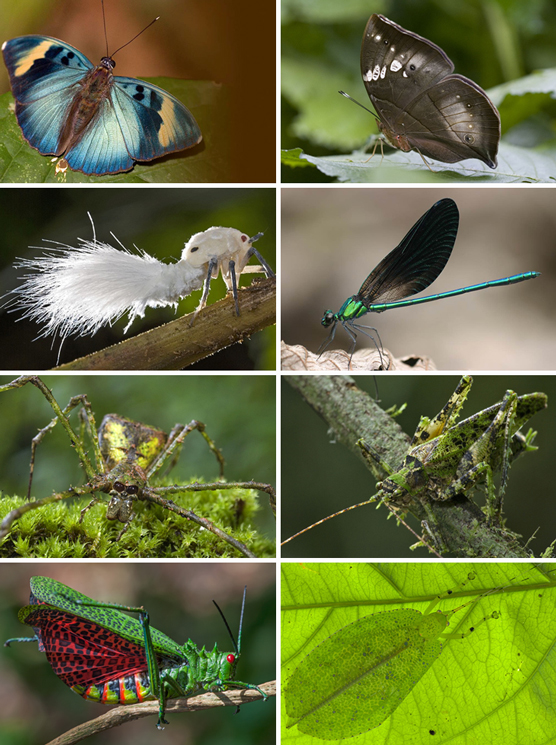 (All pictures by Piotr Naskrecki)
Mammals
The more than 40 species include six primates – two of which are extremely rare and are on the Red List: the ursine colobus (Colobus vellerosus) and the olive colobus (Procolobus verus).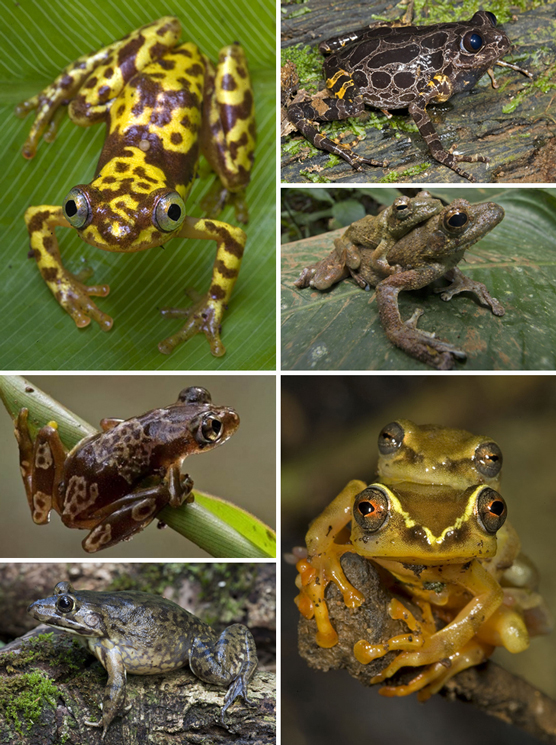 (All pictures by Piotr Naskrecki)

Birds
With more than 150 recorded species, Atiwa is of the most important bird habitats in Africa. The rare species include the brown-cheeked hornbill (Bycanistes cylindricus) and the Nimba flycatcher (Melaenornis annamarulae), a songbird.
With regard to katydids, Atiwa holds the top spot in Africa with 61 species. The estimated 40 to 50 amphibian species include the endangered Conraua derooi – the world's largest population of these 8-cm frogs lives in the river basins of the Atiwa rainforest.
Photos: Piotr Naskrecki
Manmade threats
Illegal logging, bushmeat poaching and gold mining in alluvial deposits by local residents and small companies have already caused serious damage.
However, the greatest threat to Atiwa and its biodiversity are bauxite and gold mining on an industrial scale. In recent years, Ghana's government has been working to engage international mining companies in its struggling bauxite industry. A number of companies have been granted prospecting licenses, including the Aluminum Corporation of America (ALCOA) and Vimetco Ghana Bauxite Ltd., a wholly-owned subsidiary of the Dutch Vimetco group, which also operates mines in China, Romania, Guinea and Sierra Leone. In 2011, Vimetco Ghana received several prospecting licenses and hopes to be granted mining rights in the Kibi region (Atiwa) and Nyanahin region (Tano Offin Forest Reserve) – a total area of 468 square kilometers – for fifty years. The ore is intended for the company's aluminum smelters in China.
A Rocha Ghana, an NGO, believes that bauxite mining will be disastrous for both people and wildlife. It will almost certainly involve unimaginable habitat destruction, soil erosion, loss of biodiversity and water pollution. It also threatens to undermine the traditional land rights and religious beliefs of the Akyem Abuakwa people. Their rights to water, food, work and their traditional culture are in danger.
The local people will no longer be able to feed themselves when their farmlands and rivers have been polluted, and toxins from the bauxite mines endanger their health.
Atiwa Summit – an international conference in Accra, Ghana
A Rocha Ghana and the Coalition of NGOs Against Mining of Atiwa (CONAMA) is organizing an international conference in Ghana's capital, Accra, on November 18 and 19, 2013. Its title: Atiwa Forest, a Heritage at a Crossroad. What Future? Policymakers, senior members of the business community and representatives of various human rights and environmental organizations will be attending.
The objectives of the conference include raising awareness of threats to Atiwa and issuing an international petition calling on the government of Ghana to protect Atiwa, its water bodies and its biodiversity by establishing the forest as a national park.
For more information, please visit www.saveatiwa.com.gh
For details of the conference in Accra, please visit www.saveatiwa.com.gh/conference.php#.UnpafCgddxE
Letter
To: Government of Ghana
Dear Mr. President, dear ministers,
We strongly urge you and your government not to award mining licenses in the Atiwa montane forest. Atiwa has been recognized as a protected area since 1926 due to its exceptional biodiversity on a number of levels – most recently, BirdLife International 2001 classified the rainforest as an Important Bird Area (IBA).
You are no doubt aware of the importance of this natural wealth for Ghana and the world: 40 mammal species, including the critically endangered ursine colobus, 150 species of birds, over 30 species of amphibians, the greatest diversity of butterflies in West Africa, and a number of plant species that exist nowhere else in Ghana.
The Atiwa forest is also vital to the people of Ghana. Its rivers provide clean drinking water to five million. Forest dwellers rely on it for food, clothing, crafts and building materials.
While mining will provide short-term income for a few, it will forever degrade or destroy the ecosystem.
We ask you to make Atiwa a national park for the benefit of present and future generations. Please protect and preserve Ghana's unique fauna and flora.
Kind regards,