DR Congo: Soldiers terrorize villagers, driving them into the forest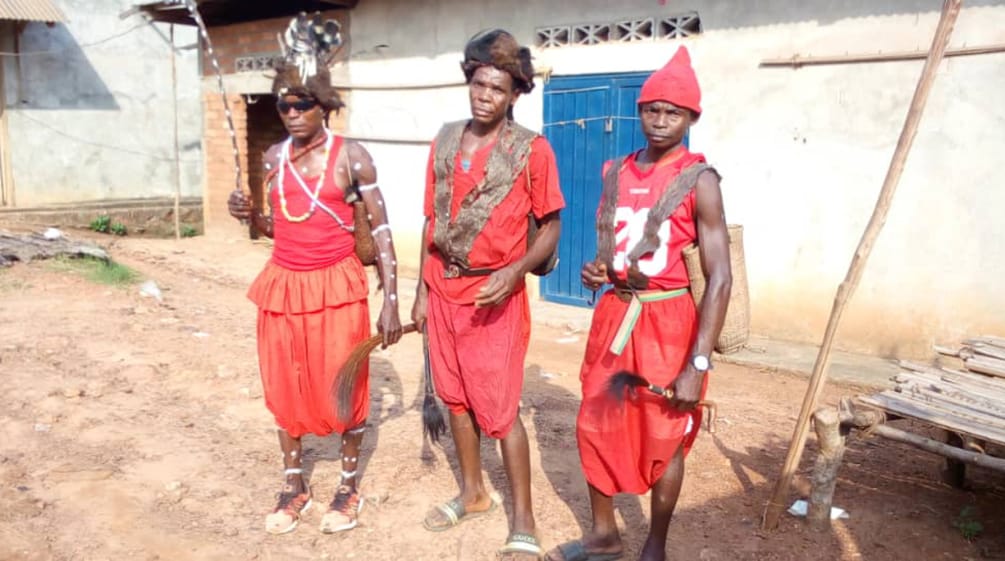 Sep 27, 2022
Fearing arbitrary arrests and violence, numerous villagers have fled into the forest on the outskirts of PHC's oil palm plantations. Local people are suffering the impact of land grabs that have cost them their livelihoods.
During the night of September 24-25, six people were arbitrarily arrested in Lokutu, DR Congo, and taken to Kisangani central prison. Jean François Atuku of the human rights organization RIAO-RDC reports that a pregnant woman is among the detained. Eleven women were raped and three suffered miscarriages as a result. In the village of Boteka, three people were wounded by gunfire, he said.
Community leader Alphonse Mongulu, who had filed a formal complaint against the company and reported threats after each meeting, has disappeared.
"For the past week, residents of three communities have been hiding in the forest while around 60 soldiers continue to patrol and terrorize the villages," said Jean François. Homes were being "systematically looted".
In a radio interview, the local pastor reported that soldiers patrolling the villages were breaking down doors searching for palm fruit from the plantation. Numerous local people secretly harvest palm fruit out of desperation: the communities were deprived of their ancestral land by the plantation company, leaving them in abject poverty.
In July, an unknown person landed in a helicopter near the village of Yaelambo, handled unknown equipment at the edge of the forest and disappeared again, Jean François reported. Since then, frightened residents have no longer dared to go into the forest to hunt, fish and till their fields. People's food security is in danger, he said.
As Jean François has witnessed, the acts of violence follow a pattern: heavily armed company security forces, police officers and soldiers come into the villages on PHC pickups. "Those who resist are taken to the forest at night, two to three kilometers from their homes, where they are terrorized with live gunfire, torture, beatings and other forms of cruel, inhuman and degrading treatment."
Several communities are demanding that PHC and its financiers respect the local peoples' rights. To this end, DEG, a state-owned German development association that has a stake in the plantation worth millions of euros, is playing a pivotal role. However, the recent wave of violence shows that no end to the conflict is in sight.