Alternative Nobel Prize for Rainforest Rescue partner Mother Nature Cambodia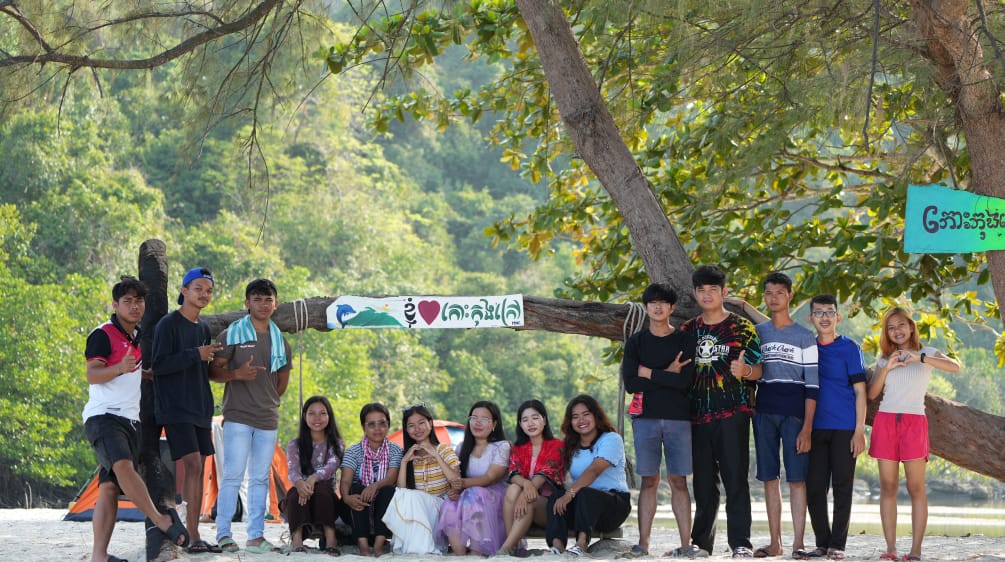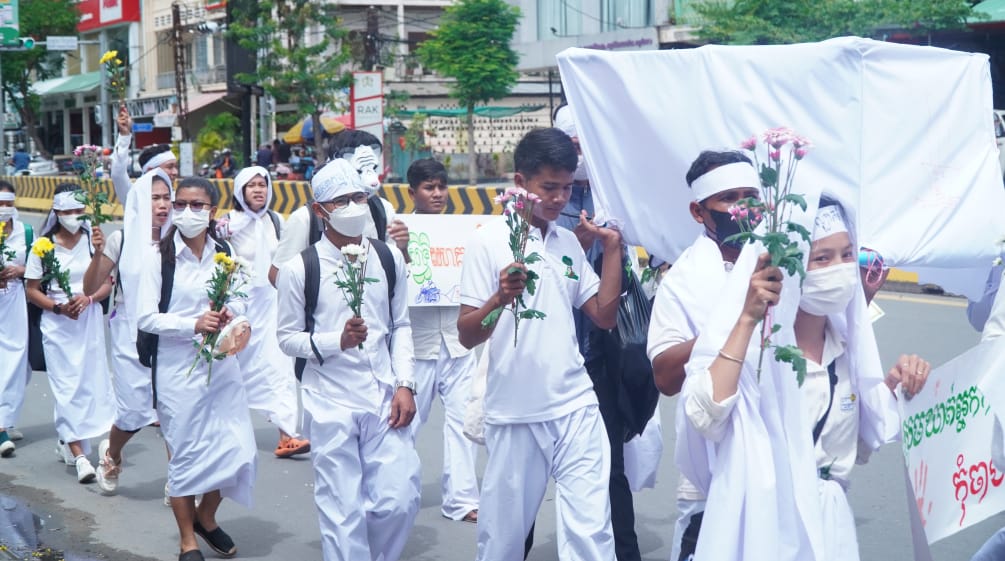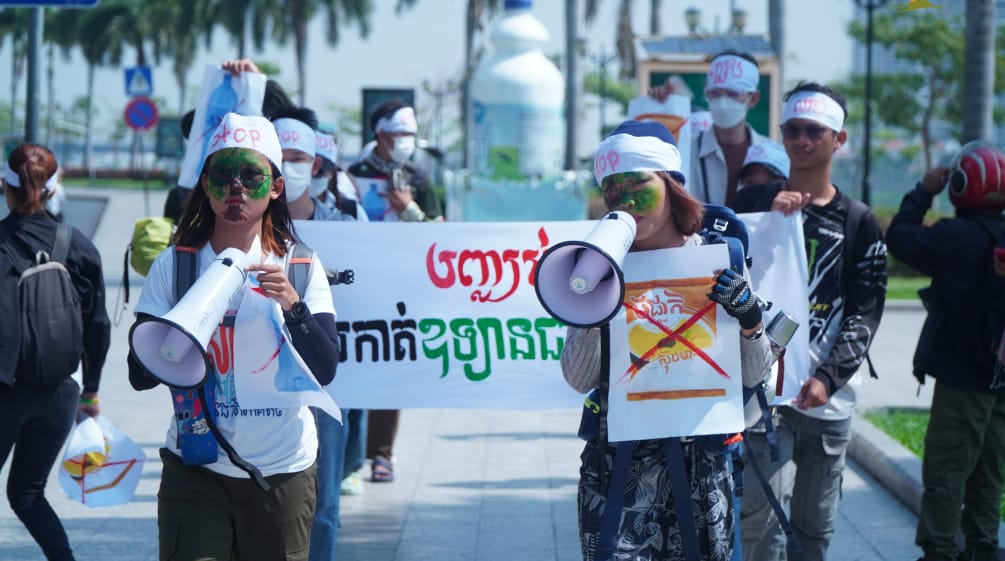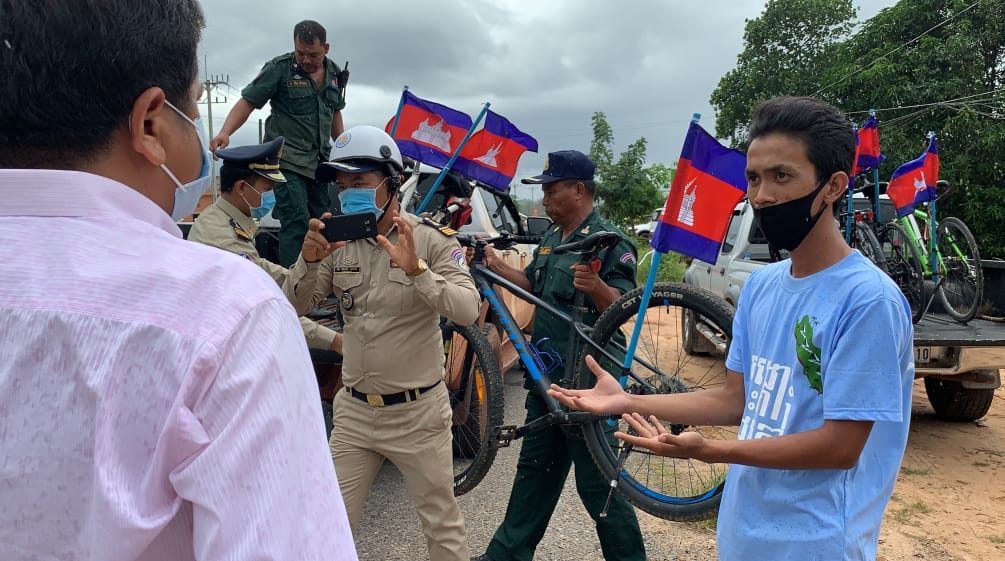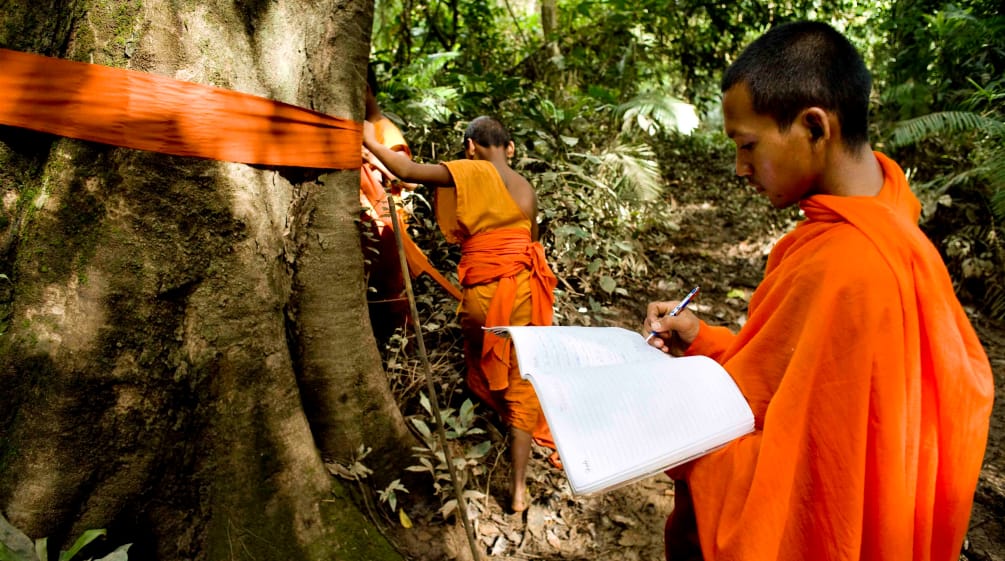 Oct 3, 2023
For the past ten years, they have been taking to the streets to protect nature and human rights and expose environmental crimes. Now the activists of the youth group Mother Nature Cambodia have been recognized with a major international award. Congratulations to our Cambodian partners!
"Mother Nature Cambodia is a group of fearless young activists fighting for environmental rights and democracy in the face of repression by the Cambodian regime," said Ole von Uexkull, Executive Director of Right Livelihood, an organization that has been honoring global changemakers with its award – often referred to as the "Alternative Nobel Prize", for more than 40 years.
"Through innovative and often humorous protests, their activism defends nature and livelihoods, while upholding communities' voices against corrupt and damaging projects. Despite arrests, legal harassment and surveillance, they continue to fight relentlessly for Cambodians' environmental and civic rights."
This award doesn't only belong to the Mother Nature Cambodia team but to all the people in Cambodia who support us, who motivate our work."

Sun Ratha, Chief Financial Officer, Mother Nature Cambodia
Mother Nature Cambodia – a Rainforest Rescue partner from the outset
In late 2012, a group of young people banded together to protest the devastating effects of deforestation, illegal gold mining and land grabbing in Cambodia. The first official campaign of the students and other young people was directed against the construction of a dam in Areng Valley: 
The project would have flooded 10,000 hectares of forest in the Cardamom Mountains, home to at least 31 endangered species. 1,600 people would have been displaced, most of whom belong to the Chong Indigenous group.
With videos and media-savvy actions such as "tree blessings", Mother Nature Cambodia succeeded in drawing local and international attention to the planned dam. Rainforest Rescue supported their campaign with a petition and fundraising. Ultimately, the government was forced to abandon the project. Areng Valley has since become a popular ecotourism destination for Cambodian and international travelers.
Successful campaign against sand theft
In Koh Kong province in southwest Cambodia, the extensive mangrove forests lining the coast had been increasingly destroyed by sand mining. Large barges dredged sea sand and river banks for export to Singapore and India. The dredging also destroyed the habitat of fish, mollusks and crabs and threatened the survival of Koh Kong's already vulnerable fishing communities.
Mother Nature Cambodia provided information and support to local communities to strengthen their resistance to exploitation. The group frequently releases attention-grabbing videos to raise awareness in the general public: One of them shows young activists buried up to their necks in sand. The video has been viewed over 4.5 million times and shared 150,000 times.
The government reacted harshly to the campaign against sand mining: Mother Nature Cambodia activists and members of the Koh Kong community were subject to police surveillance and threats. Three activists were arrested in August 2015 and only released in July 2016. The group's co-founder, Alejandro Gonzalez-Davidson, was deported.
Despite mounting pressure, the campaigners did not back down, prompting the government to ban the export of marine sand from Koh Kong in late 2016.
Campaign to protect Koh Kong Island
"Save Koh Kong Island" is the name of Mother Nature Cambodia's current national and international campaign. The environmental group has been raising awareness of the impending destruction of Cambodia's largest island for luxury tourism projects through protest marches, information events and videos. Mother Nature Cambodia is demanding that Koh Kong Island be declared a national park to ensure its full protection.
Such a move would promote ecotourism on the island so that Cambodians and other visitors can enjoy the beauty of nature for many generations to come, while preserving the livelihoods of local communities.
Rainforest Rescue is also supporting this campaign with a petition that has been signed by more than 133,000 people in 176 countries. In a joint action, Mother Nature Cambodia and Rainforest Rescue delivered the petition to the government in Cambodia and its embassy in Germany.
Threats and arrests are increasing
Because of their highly effective campaigns against the government's disregard for nature and human rights, Mother Nature Cambodia activists continue to face intimidation, arrests and surveillance. Several members spent more than a year behind bars. In mid-November 2021, six imprisoned activists were released from prison subject to strict conditions. That same year, Mother Nature Cambodia received the Frontline Defenders Award for its human rights work.
The activists still face charges of conspiracy, insulting the king and incitement that could put them behind bars for up to ten years.
On the day the award was announced, Phuon Keorasmey, campaign director of Mother Nature Cambodia, explained that she knew the obstacles she would face when she joined the environmental group, yet the urgency of defending Cambodia's natural resources outweighs the danger of prison. The 22-year-old student was behind bars for 14 months.
"But what I do, I do not only for myself, but also to keep nature alive in Cambodia," Phuon said. "How would I face my daughter if she were to know that our generation had done nothing to change things. We were imprisoned for trying to protect the environment and not wanting our children to be imprisoned for that or for defending human rights."
Commitment to human rights and democracy
The Mother Nature Cambodia team understands that nature conservation will succeed only when corruption has been eliminated. And that in turn requires democracy and respect for human rights. Because of the lack of democracy in Cambodia, the government and powerful corporations can scheme behind closed doors and implement corrupt and destructive projects.
That is why Mother Nature Cambodia not only offers environmental training, but also educates young people about civic engagement and human rights. The fact that the organization has continued its work for more than ten years despite the repressive environment is a testament to the strength of the movement and the will of young people to fight for a better, more democratic future for Cambodia.
The dictator wants us to stay away from politics, stay away from democracy, and not speak out against the government. This award is proof that we have the right to campaign, we have the right to protect our own country and that it's our duty to do so." 

Ly Chandaravuth, activist
Hope through a change of government in Cambodia?
In August 2023, Prime Minister Hun Sen handed over the office to his son, General Hun Manet, after 38 years in power. However, Ly Chandaravuth and Phuon Keorasmey predict that the transfer of power is likely to mean little change to Mother Nature Cambodia's work. Alejandro Gonzalez-Davidson, co-founder of the group, shared this sentiment, but also called for optimism: "I think that despite the warning signs that we are seeing - increased deforestation, resumption of sand mining for export along the Mekong - we have to try to stay positive and give them a chance. Maybe this new generation, once they are in a real leadership position, will decide that there is more to be gained from leaving the forests and nature as they are than from destroying them? Time will tell."
Right Livelihood Award: the alternative Nobel Prize
The Right Livelihood Award was established in 1980 by Jacob von Uexküll, a Swedish-German publicist and environmental activist. It serves to recognize activists committed to peace, justice and sustainability for all. It is awarded annually by the Right Livelihood Award Foundation and is financed through donations.
To date, 194 winners from 76 countries have received the award. Mother Nature Cambodia is the first Right Livelihood laureate from Cambodia.
Further 2023 laureates:
SOS MEDITERRANEE

Phyllis Omido, Kenya

Eunice Brookman-Amissah, Ghana