Laying the groundwork for a national park: researchers chart chimpanzee forest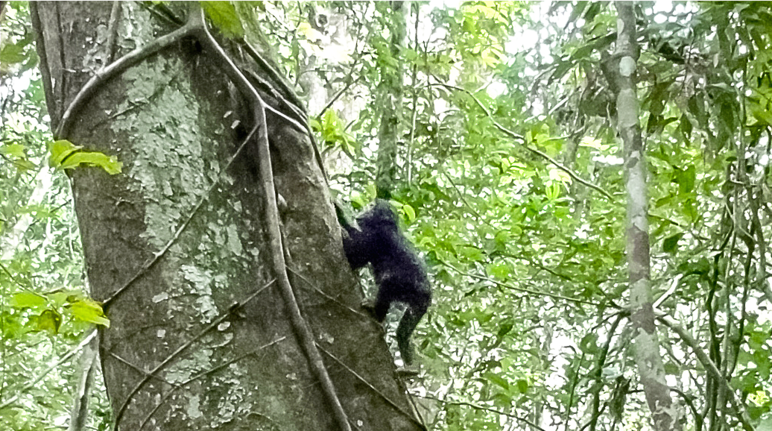 Jan 23, 2017
It was a battle against mud: the first expedition into Gbi Forest in Liberia, home to a large population of chimpanzees, lasted 44 days – 27 days were originally planned. Torrential rains caused two rivers to burst their banks, turning tracks that can normally be travelled easily by motorcycle into deep wallows. Yet the long, hard slog paid off.
Until now, little was known about Gbi Forest, a chimpanzee habitat that the Wild Chimpanzee Foundation (WCF) and Rainforest Rescue are working to protect. An initial expedition has now charted the locations of settlements and trails leading into the forest.
The researchers mapped 228 villages with 140,000 inhabitants, recorded the number of churches and schools, and charted areas lacking radio reception. Only nine settlements were found deep within the forest, while the rest are located on its edges or completely outside of it – good preconditions for establishing a protected area.
Getting around in the forest is a challenge: of the 1,128 kilometers of trails in the region, 225 kilometers are only passable on foot, while 106 can be travelled by motorcycle. The remainder are suitable for four-wheel vehicles, weather permitting.
In December, the WCF started a detailed study of the forest's biodiversity, which should be completed in May. At the same time, a socio-economic study is gathering information on how local people rely on the forest for their livelihoods, and how they can be integrated into protection work.
Our goal is to establish a protected area quickly and with a minimum of conflict.