Guinea: 4,000 chimps safe in new national park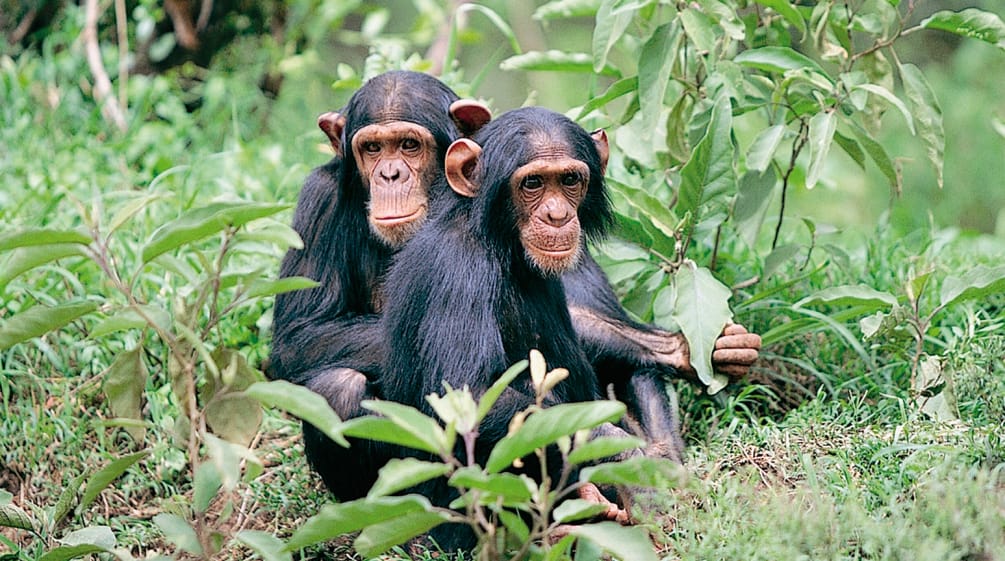 Nov 2, 2017
The West African country of Guinea is establishing a new forest reserve for about 4,000 chimpanzees. Moyen-Bafing National Park will cover an area of 6,426 square kilometers, making it the largest protected area for West African chimpanzees in Guinea.
One of the "fathers" of the Moyen-Bafing National Park is Professor Christophe Boesch, President of the Wild Chimpanzee Foundation (WCF) in Leipzig, Germany.  "We all hope that this important move by the government of Guinea will signal the start of specific measures to sustainably protect the environment in the region for the good of the chimpanzees and the local human populations who are everywhere being confronted by the negative consequences of climate change," said the renowned primatologist.
Preliminary work to establish the park will be completed within the next two years. This will include an in-depth socio-economic impact assessment and a process of informed consultation and participation with communities throughout the set-up phase to ensure full understanding of the trade-offs and potential livelihood changes.
Without protected areas such as Moyen-Bafing, West Africa's chimpanzees would likely be doomed: their numbers have plummeted by 80 percent within the last twenty years alone. Guinea is home to 17,000 chimpanzees and playing a key role in preserving the species.
Boesch has been active in West Africa for many years and has documented numerous examples of the chimpanzees' culture in the Moyen-Bafing region and elsewhere: "When I first arrived in the Moyen-Bafing in 2014, I was impressed by the high number of chimpanzee nests we found along the gallery forests. Then, coming out of a ravine, we heard numerous chimpanzee alarm calls and saw 24 individuals slowly moving away from a pool, while looking back at us. Once at the pool, we noticed they had been fishing for algae deep in the water with twigs they had left behind - a skilled solution to feed, while at the same time covering their need for water during the dry season. This tool use is unique to the chimpanzees in the Moyen-Bafing."
Rainforest Rescue is raising funds to support the work of Christophe Boesch and the WCF in Guinea's neighboring country Liberia. The organization's aim there is to establish another protected area for chimpanzees, the Krahn-Bassa National Park. Please donate for this vital project to protect chimpanzees, our closest relatives in the animal kingdom.