Save Malaysia's sea turtles!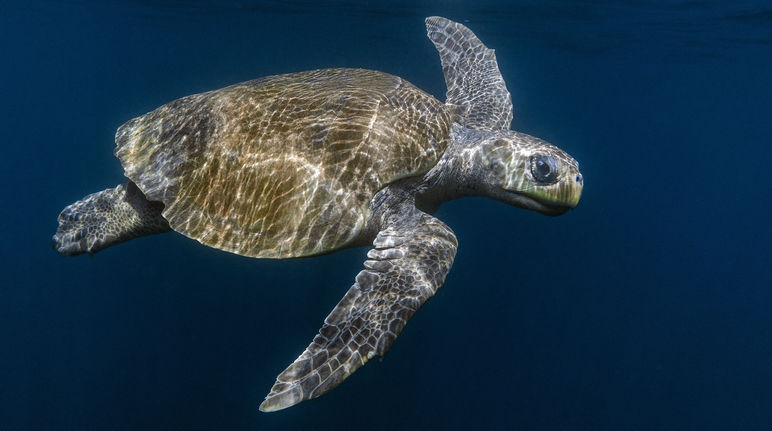 250,151 supporters
The Penang fishermen won the appeal against the Penang South Reclamation (1821 ha)! We would like to thank everyone who signed the petition (250,151 signatures), you have made a difference!
A proposed land reclamation project and sand mining in Malaysia threaten a nesting ground of vulnerable Olive Ridley turtles and a marine biodiversity hotspot. The projects would also endanger the livelihoods of artisan fishermen in Penang and Perak. Please sign our petition to the Prime Minister of Malaysia!
News

and updates
Call to action
To: Tan Sri Muhyiddin Yassin, the Prime Minister of Malaysia
"Save the Olive Ridley turtles and protect the livelihoods of artisanal fishermen! Save the Malaysian coastal environment and reject land reclamation!"
Gertak Sanggul is a vital landing site in the Malaysian state of Penang for the Olive Ridley turtle (Lepidochelys olivacea), which migrates thousands of kilometers around the Indian Ocean between its feeding and nesting sites. It is the smallest and most rarely sighted marine turtle in Malaysian waters and listed as vulnerable by the IUCN.
The pristine beaches of Gertak Sanggul and Teluk Kumbar stretch about 15 km along the south of Penang island. The rich fishery in this shallow seabed extends from the coastline to an uninhabited islet, Pulau Kendi, 3.3 km out in the Straits of Malacca. Indo-Pacific humpbacked dolphins and Indo-Pacific finless porpoises can be sighted here. Live coral, small shipwrecks and artificial reefs combine to create a rich spawning ground at Pulau Kendi, which has the potential to be turned into a national park.
This marine biodiversity hotspot would be destroyed by the Penang South Reclamation (PSR) project to create three artificial islands for the development of condominiums. The lack of public consultation and availability of detailed information is shocking in view of the project's scale: 1,821 hectares (4,500 acres or 7 square miles). The project is expected to generate 3.2 million tons of carbon emissions annually.
If realized, the project will impact the livelihoods of 4,817 Penang artisan fishermen who have been fishing sustainably for generations. Another 6,080 fishermen in neighboring Perak state would be affected by massive sand mining for the project. Sand mining would also threaten Perak's marine biodiversity and the endangered green turtle (Chelonia mydas; Malay name, Penyu Agar) landings on Pasir Panjang beach along the fragile Segari coastal ecosystem.
Please sign our petition, which is supported by more than 45 Malaysian organizations.
Letter
To: Tan Sri Muhyiddin Yassin, the Prime Minister of Malaysia
Dear Mr. Prime Minister,
The Malaysian government is proposing to create three massive islands covering 4,500 acres (7 square miles) off Permatang Damar Laut on the southern coast of Penang island. This island reclamation is meant for resort-type development and is not prompted by land shortage. The lack of public consultation and unavailability of detailed information about the project is shocking in view of the size of the proposed reclamation.
The Penang South Reclamation (PSR) project area is the playground of the Indo-Pacific humpback dolphin and the Indo-Pacific finless porpoise. The coastal environment of Permatang Damar Laut, Gertak Sanggul and Teluk Kumbar would be wrecked by reclamation and associated pollution, and Penang's pristine southern beaches would be ruined.
Contamination is likely to reach the coral-rich Pulau Kendi. Marine biodiversity for miles around will be impacted and depleted. Penang is blessed with hills, seas and UNESCO-listed George Town, but we are now at a crossroads.
Sustainable development strategies that are financially prudent and socially inclusive will bring strong economic growth. We have a responsibility to leave a better planet for present and future generations!
We call on you to save our fishermen! Save our coastal environment! Reject reclamation!
Yours faithfully,
News

and updates
In early September, the Penang fishermen scored a major victory: Haji Zakaria bin Ismail, representing 185 fishermen of Sungai Batu, had filed an appeal against the Malaysian Department of Environment's approval of the Penang South Reclamation Environmental Impact Assessment (EIA) report on June 25, 2019. The appeal was repeatedly postponed but finally heard on September 6th this year. Two days later, on September 8th, the Appeals Board announced a decision in favor of the fishermen. 
At the time of submission, the EIA was not in accordance with the gazetted development plan, as the Structure Plan incorporating the three islands was only gazetted later in 2019. Therefore, the Department of Environment's approval  was found to be ultra vires, null and void of Section 34A(4)(a) of the Environmental Quality Act 1974. The DoE accepted the Appeal Board's decision and the 2019 approval was revoked. The Penang South Reclamation has been put on hold.
However, the Penang government is refusing to accept the Appeal's Board decision and has resolved to seek a judicial review and submit a fresh EIA. The fishermen's nightmare is not yet over. Please voice your support for the fishermen who are defending their fishing grounds, a precious marine ecosystem with turtles and dolphins, as well our food security. Send a clear message that the Penang government's three-island reclamation, projected to generate 3.2 million tons of carbon annually, is an irresponsible development violating Malaysia's climate and biodiversity pledges. We thank you for your continued support.
---
Malaysia: rescued sea turtle released in threatened biodiversity hotspot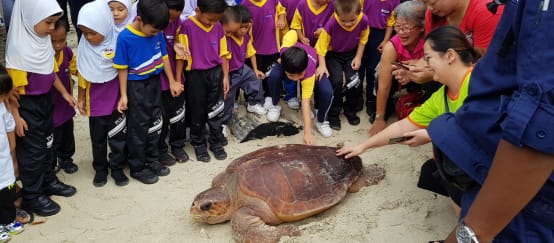 A loggerhead turtle was rescued in the south of Penang Island, West Malaysia, in a bay slated to be the site of an ecologically destructive coastal reclamation project. Malaysia and the targeted region in particular is an ideal habitat for sea turtles.
Malaysia: Don't wipe out turtle nesting sites!
We appeal to all those who have signed this petition to help us inform the international architectural firms that the "Penang South Island" project threatens to wipe out five nesting sites of endangered Olive Ridley and Green Turtles.
Malaysian federal government will look into land reclamation controversy
For the first time in history, around 200 Malaysian fishermen – 120 from Penang and 80 from Perak – marched to Parliament to air their grievances on the 11th of July. Representatives of NGOs from Penang and Taiping joined the march.